Ionian, Greece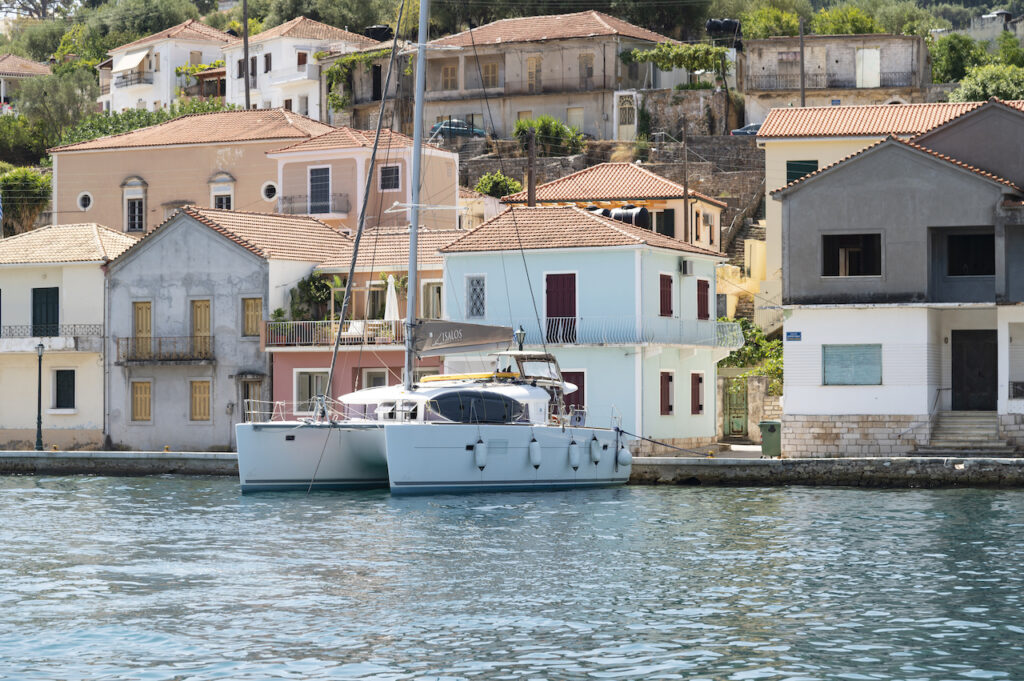 Day One:
The adventure began with a road trip from North Macedonia to Greece, passing through Albania. It took us around six hours to reach our home base at Nikiana Marina. We met with the base manager, Aris, for a cup of coffee in the main city of Lefkada to sort out the formalities with the port authorities there. Meanwhile, the crew went to the supermarket to provision for our two-week trip. After the boat check, we had a nice dinner in a tavern just next to the marina.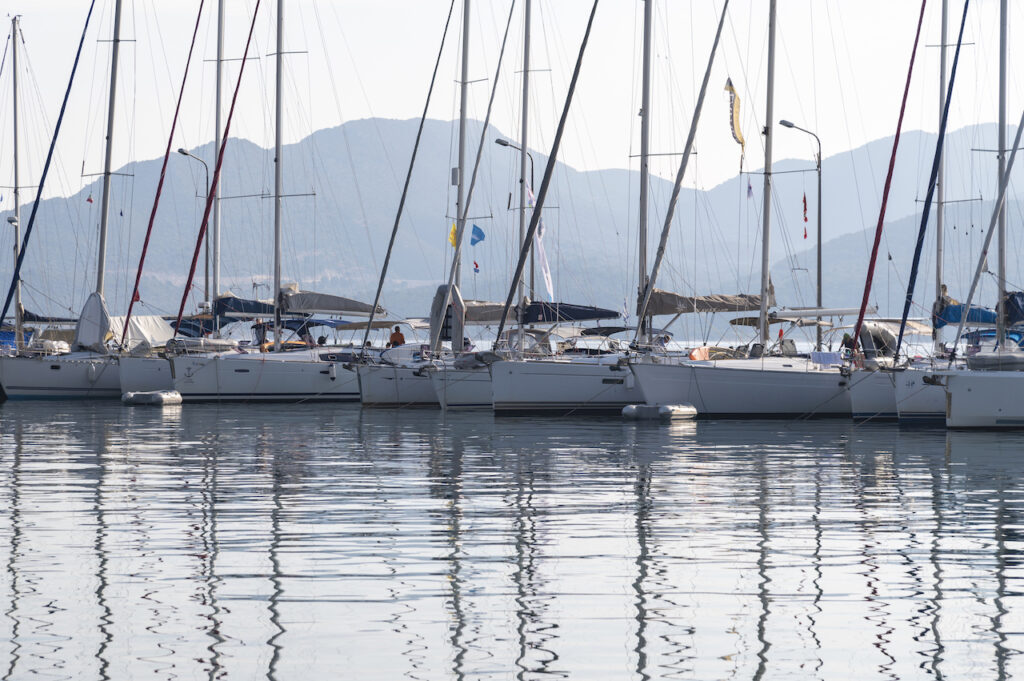 Day Two:
The next morning, we headed to Vasiliki. The Ionian Sea is known for its tricky winds, but I had never seen the wind change direction to completely opposite after turning around an island. Upon arrival at Vasiliki, the wind calmed down a bit, and we dropped anchor in a scenic bay. A few hours later, a local ferry arrived and was not impressed with our anchoring skills as much as we were. Apparently, we were too close to his navigational channel, so we had to repark. We had dinner on board and enjoyed a relaxing evening.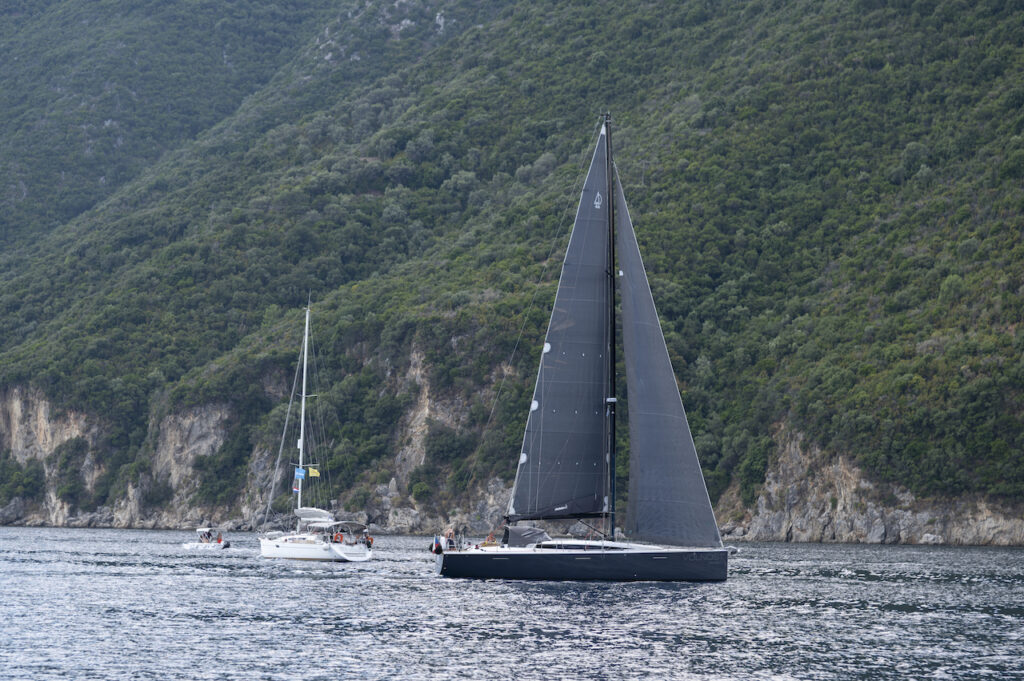 Day Three:
Early in the morning, we raised the anchor and set off towards Vathy. However, after about half an hour, we noticed smoke coming from the engine compartment, which was a worrisome sight. Luckily, this was a minor issue – the charging relay was overheating and needed to be replaced. We headed to the port of Vasiliki for repairs. We used this opportunity to explore the city a bit and had a wonderful breakfast in a cafe next to the boat. Aris arrived quite fast with spare parts, and we were soon on our way to Vathy. The sailing was great, and we found a good spot for Med morning quite early. Later in the evening, more boats arrived, and one of the yachts attempted to moor next to us. However, this was a disaster, and after a couple of very dangerous attempts, we advised their skipper to drop an anchor in the bay to avoid any unnecessary damage. Fortunately, drinks in an excellent local bar and dinner in a meat place with meat from their own farm helped to take the edge off.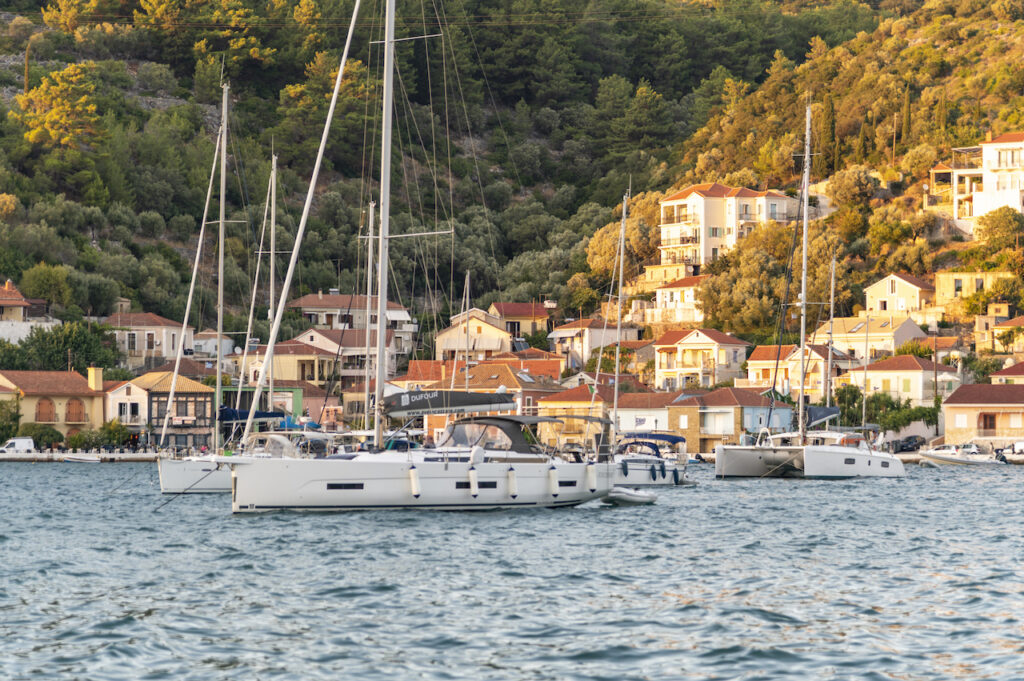 Day Four:
After breakfast in a small but charming bakery, we headed to Effimia. On the way there, we made a last-minute decision to stop next to Ligia Island for some swimming and chilling on board. The area was great and a nice change after spending a night in the city. We liked it a lot and decided to stay overnight.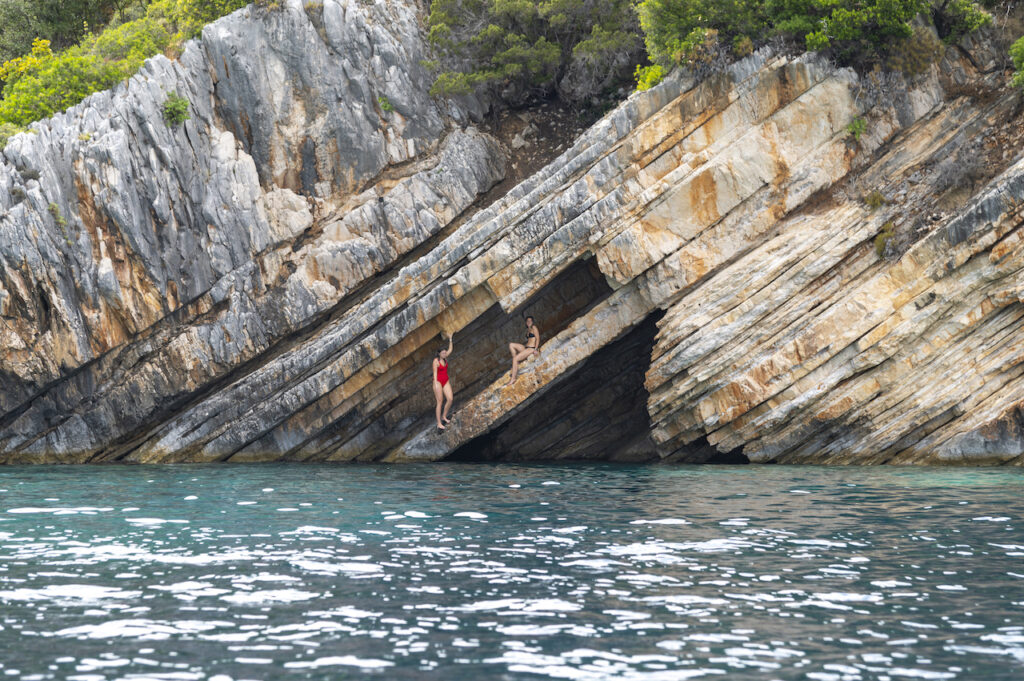 Day Five:
Exploring Sami, we continued our passage to Effimia. While approaching the bay, we changed our minds again and went to the Port of Sami instead. Upon arrival, we rented a car and explore the island. First, we wanted to visit a cave with a lake inside, but it was too crowded, and the line was too long. We found another smaller cave and went there instead. The drive to Argostolion was beautiful, and we enjoyed drinks in a cool bar with a balcony before dinner in a nice taverna in front of the boat.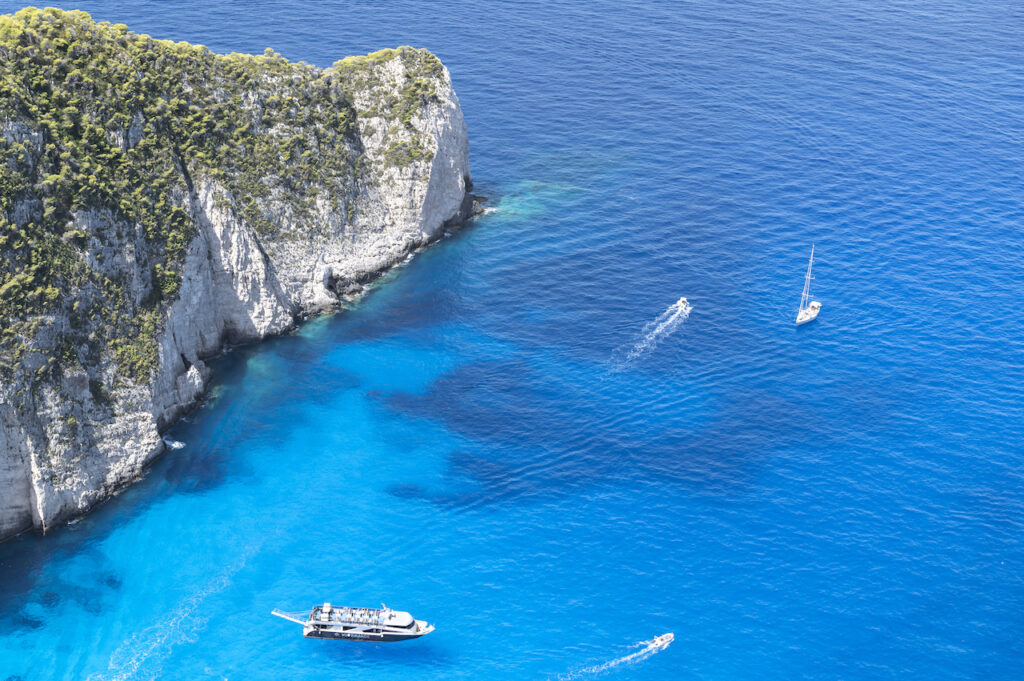 Day Six:
We sailed to Zakynthos and parked in the marina. We stumbled upon a very good-looking rooftop bar with a pool, a nice view, and a great selection of cocktails. We headed there to escape the heat. In the evening, we walked around the city and had dinner in one of the many taverns the city has to offer. Overall, Zakynthos is quite busy at night with some fancy private yachts parked on the waterfront and crowds of people on the main streets.
Day Seven:
We decided to rent a car and see the island from inland. There was a small problem with the car rental, but this was quickly resolved and we got our white Suzuki Jimny and hit the road. By the way, it's my go-to car for renting on the island. It's capable of handling steep mountain roads, is fun to drive, and is still comfortable enough. We managed to visit a viewpoint of the shipwreck, the most famous local attraction, and a lighthouse before heading to a very nice restaurant in the mountains. Despite being located quite far away from the main tourist routes, this place has over a thousand reviews and a rating of 4.9, which is quite impressive. San Leon Tavern is a family-owned place, and they take great care of their guests. Highly recommended. In the evening, we said goodbye to Toha, one of our crew members,  who is staying for a couple of days on the island before continuing his trip to Athens.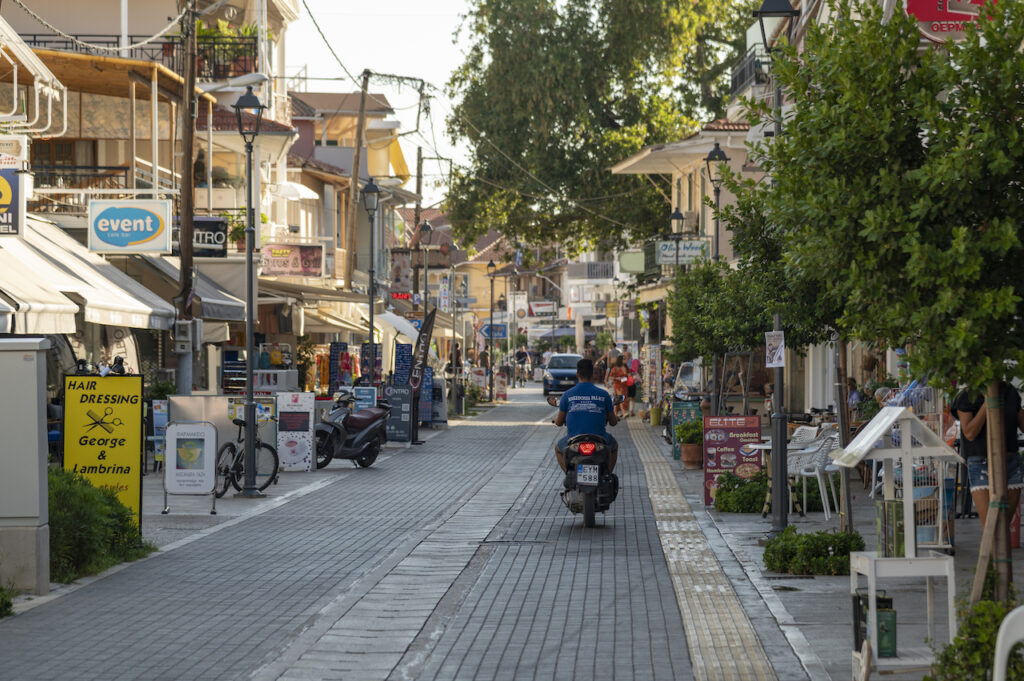 Day Eight
Tarars and Emily took over my skipper's duty, and I spent the whole day relaxing and sleeping. They navigated back to Lefkada, where we met Josip and Gardenia at the village of Vlicho. From today, we will sail with two boats for a week. We needed to buy some extra food, and this is my time to do provisioning. I decided to do it by scooter since we don't need so much stuff this time.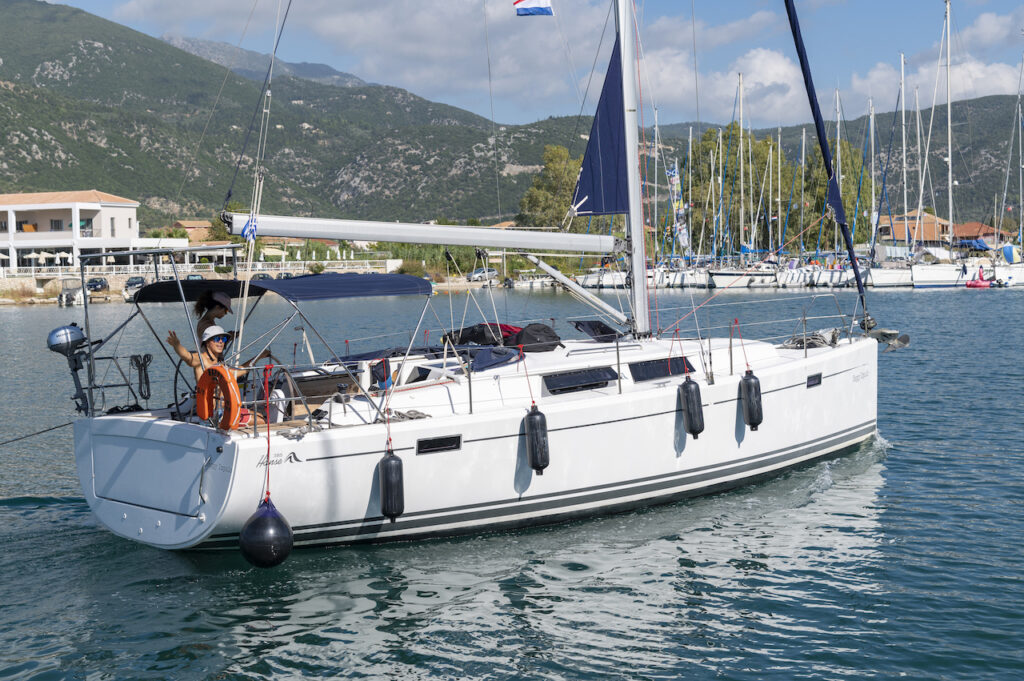 Day Nine:
I started the day with an early scooter ride to the viewpoint before everyone else was awake. The view was definitely worth getting up before sunrise.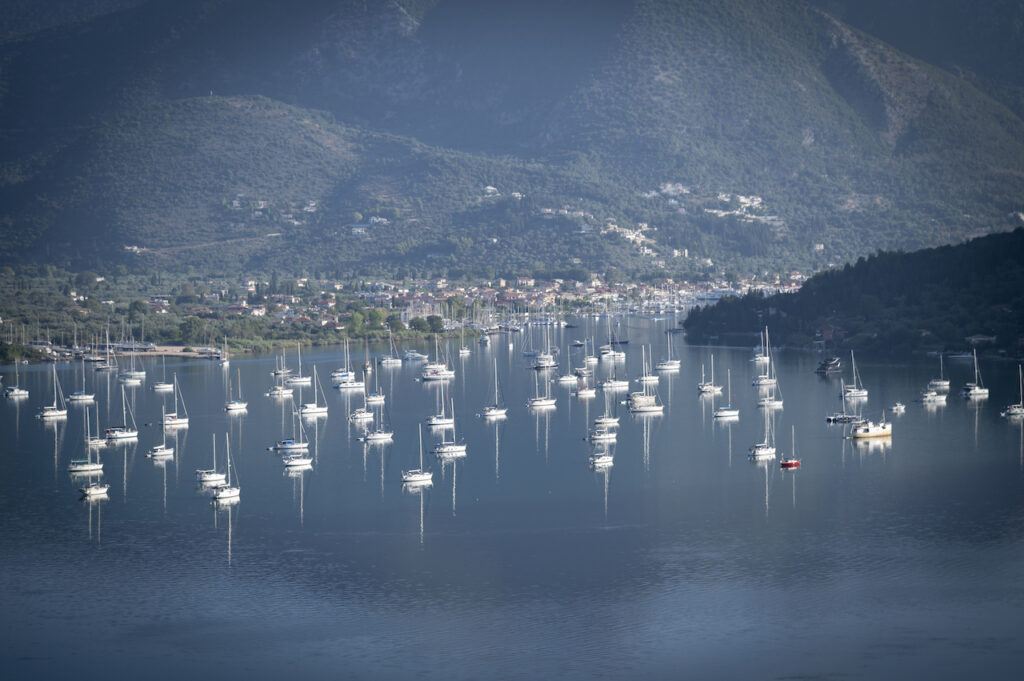 After lunch, we sailed to Paralia Filiatro to enjoy some nature and escape from stong winds forecasted for the night. There were quite a few boats in the bay, but we managed to find a safe spot to anchor. The procedure took much longer than anticipated, but it was worth the extra effort.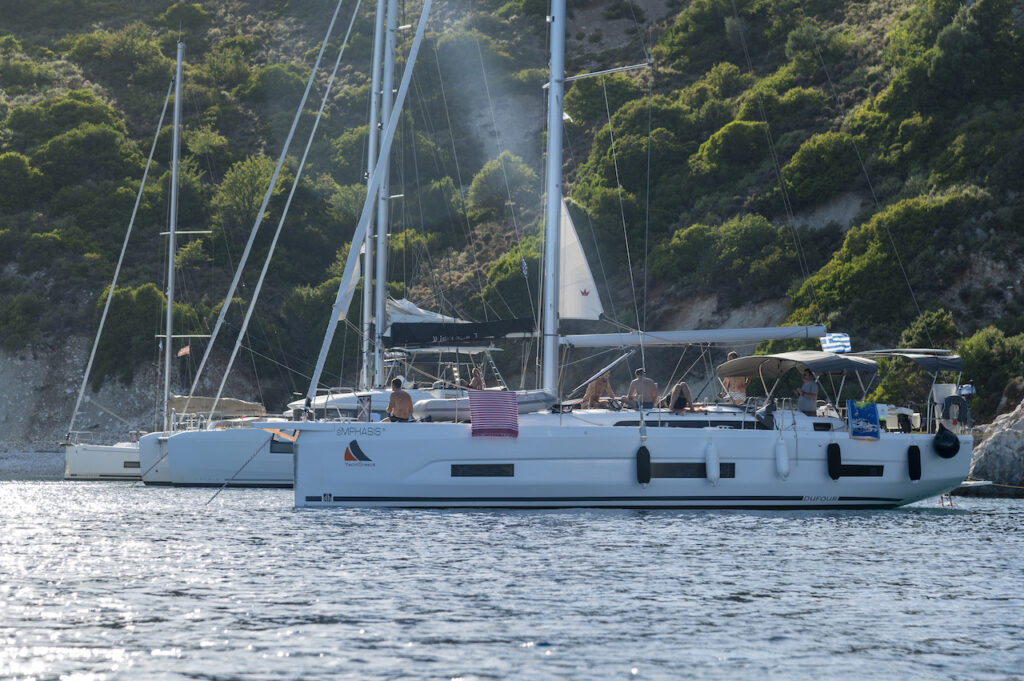 We found a very chill bar and restaurant on the shore with an Italian vibe and spent the evening there.
Day Ten:
We liked the place so much that we decided to stay in the same spot for an extra night, enjoying some swimming, chill time, and dining out at the aforementioned restaurant.
Day Eleven:
We woke up to a rainy day, but that was not a problem. We had a nice sail to Fiskardo, and upon arriving, the weather was back to normal with no trace of rain. The bay was very busy, and we had to wait a bit for some boats to leave. There was no chance to find two spots next to each other so we decide to meet on the sore later on.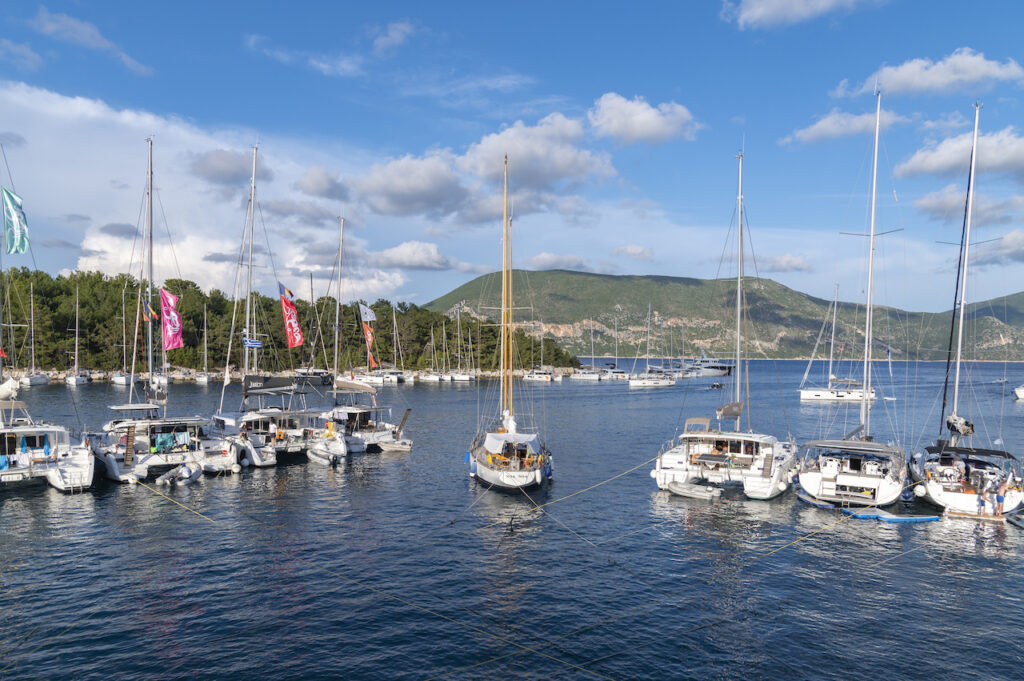 The second half of the day, we spent ashore exploring the city. Fiskardo is a charming town on the northern tip of Kefalonia, with pastel-colored Venetian-style buildings lining the harbor. It's a popular stop for sailors and tourists alike. We stumbled upon an awesome bar with a terrace overlooking the harbor, serving delicious but quite strong cocktails.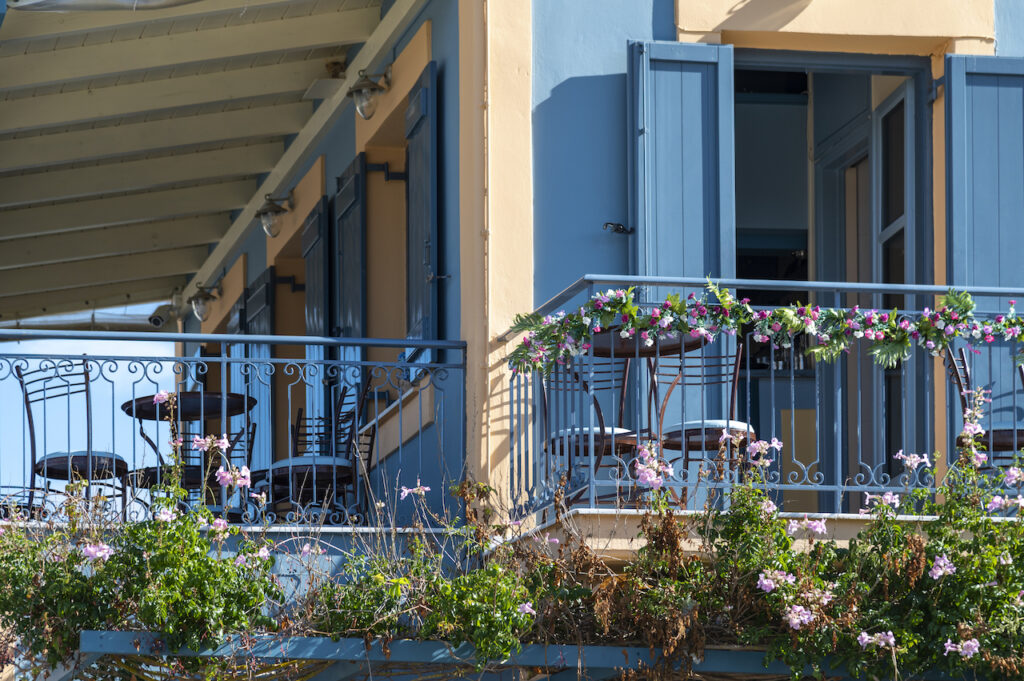 Day Twelve:
We woke up to a beautiful sunrise and a calm sea. We took the dinghy to the market to stock up on fresh produce and other essentials for the next few days. After provisioning, we set sail for Sivota, a tiny bay with a picturesque village. On the way to Sivota, the second boat had issues with the electricity, so we decided to stop at Vathy to see if they could fix it. Unfortunately, they were unable to resolve the issue, so we continued on to Sivota, hoping we could get it fixed there.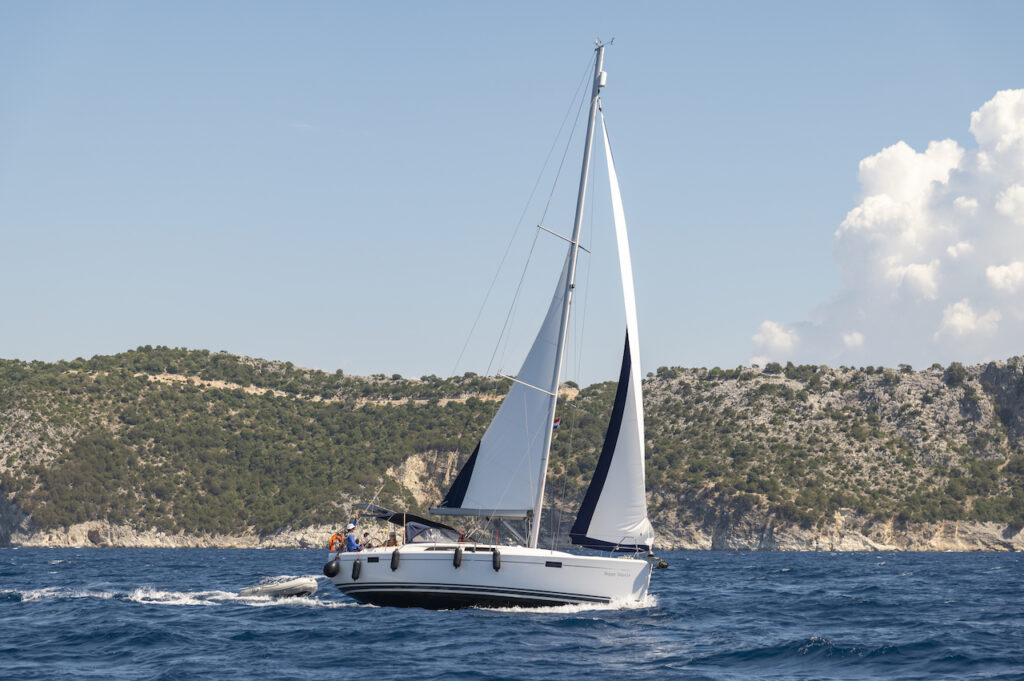 We managed to book a place for both boats next to one of the restaurants. The deal was simple: we had to have dinner at the place, and then we could moor for free. We rafted both our boats together for the night and headed to shore. The town is small but quite busy, with many shops, bars, and restaurants.
Day Thirteen:
For our last day of sailing, we decided to visit Nisída Thiliá, a small uninhabited island in the Ionian Sea. Also, it was time for us to say goodbye to Josip and Gardenia since they needed to sail to another marina to return the boat. We anchored in a tranquil bay with only a few other boats there, a good place to rest before returning our boat the next day.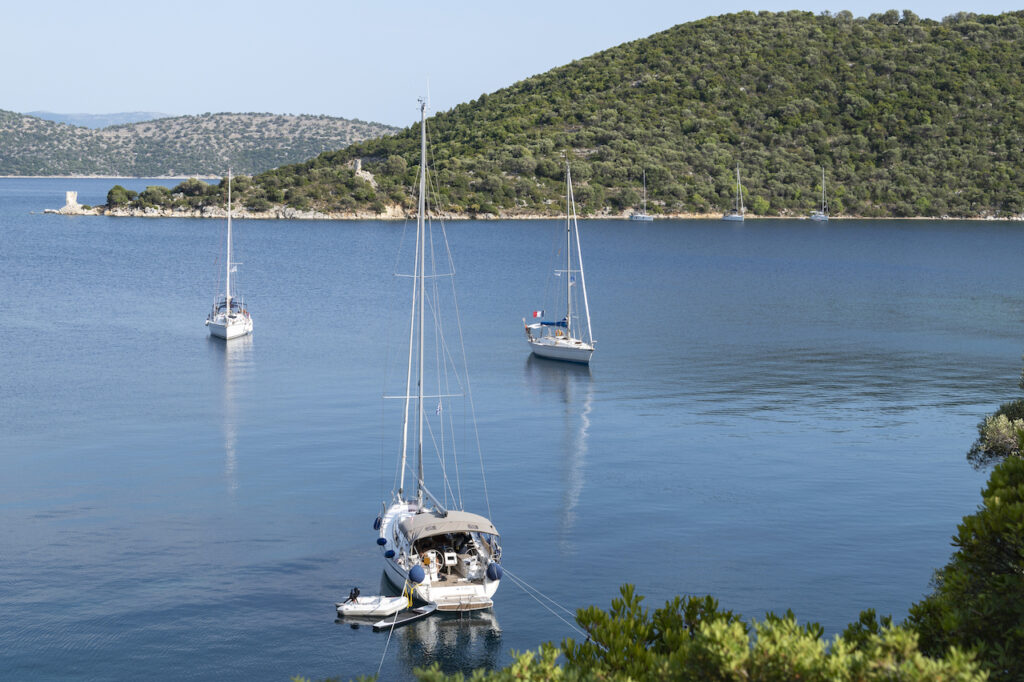 Day Fourteen:
The last day of any sailing trip is a bit sad but still filled with activities. The boat needs to be brought to the base, cleaned, and inspected by the charter. The crew needs to pack and prepare for the flight. This time it was no different. We concluded our trip with a nice dinner in the tavern and some drinks with our new friend Aris. We hope to see him as the skipper of one of our boats in the future.