Any sailing trip is an adventure and it's important to come prepared.
So what do you need to bring with you?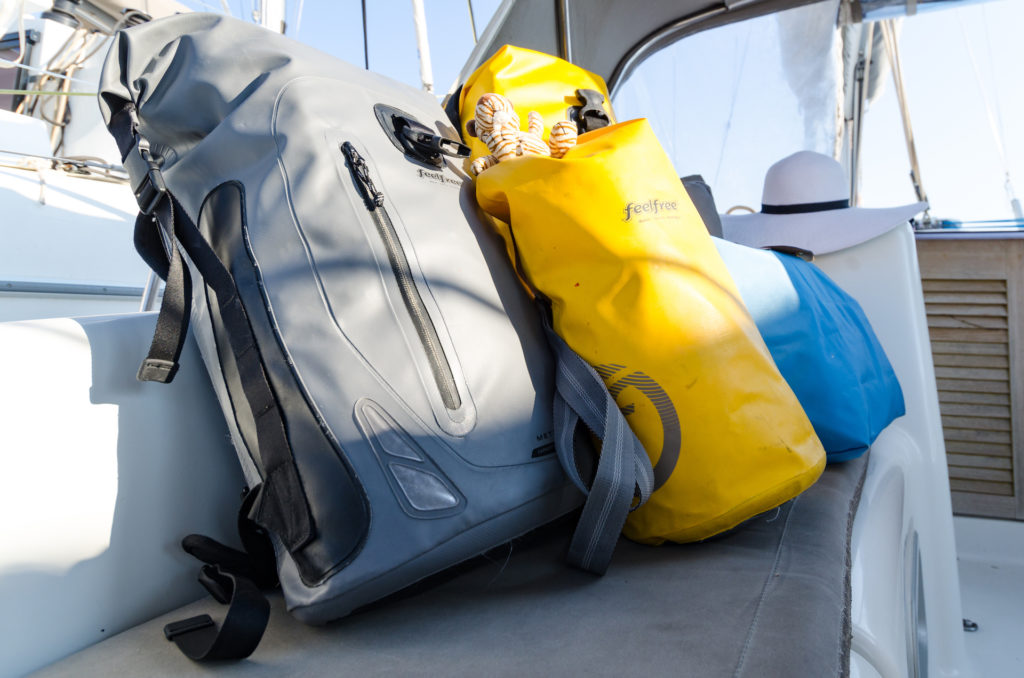 During the trip you will be involved in a lot of different activities: navigating the yacht, hiking, exploring islands, riding scooters and many others so it's important to bring a comfortable outfit. We also do not recommend bringing your nicest clothes, seawater is quite merciless to them. It's better to bring lightweight, fast drying and comfortable clothes that you are not afraid to stain. Light colors provide better sun protection and sea salt is less visible on them
A suitcase is great for flying and casual traveling but it is not the best thing to bring on board a yacht. There is no space to store it. There are a lot of small compartments in your cabin but none is big enough to store a suitcase. A much better option is a duffel bag. It can be folded and stored in one of the compartments. Other options are backpacks and sports bags, basically, any bag that does not have a hard frame will do.
It is important to bring comfortable, fast drying shoes with a light sole. It's very easy to leave a mark with a dark shoe sole on a white yacht deck. And a crew may be charged extra for cleaning the deck at the end of the trip. Sneakers with a light sole might be the best option for your first sailing trip. We can also recommend buying a pair of so-called "aqua shoes", they work great for hot climate sailing. And of course, a pair of flip flops is a must.
List for hot climate sailing
Shoes – best option on board is closed shoes with white slip soles

The second pair of shoes or "water shoes"

Slippers

Climate appropriate clothes for each day

Swimming shorts and swimsuit, obviously

Polo shirts,  and long-sleeved t-shirts with a hood are perfect for sun protection

Hats and caps to protect your precious heads from sunstroke

Fitness gloves or sail gloves will be useful for operating ropes

Sunglasses

Sunscreen – a lot of it!

Toiletries: toothbrush and toothpaste, soap, shampoo, etc.

Insect repellent

Books, playing cards, etc.

Power bank and charging cables

Favorite music and headphones

Earplugs. If you're sensitive to noise while sleeping

First aid kit
A dry bag is a waterproof bag with a roll-top and carrying strap. It is a very safe and comfortable solution for carrying your most valuable belongings to the shore and back.  From our experience five or ten liter bags is enough to fit everything you need.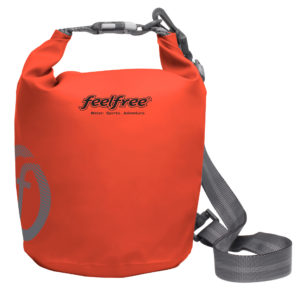 Another very useful item is a waterproof case for your smartphone. They are very cheap and can save you a lot of money. Also, they can be used as a waterproof wallet too.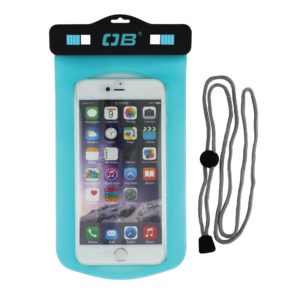 To feel comfortable during sailing trips to areas with a cold climate, like Norway or Alaska, you need to have the proper gear. The best option is to buy or rent a sailing suit (weatherproof overalls and jacket). If it is not an option, ski or snowboarding gear can be a suitable replacement. All your clothing should be fast drying and we recommend bringing two pairs of shoes and gloves in case one pair become wet.
List for cold climate sailing
Warm shoes or sailing boots

Sailing suit or snowboarding gear

Climate appropriate clothes for each day

Hiking shoes

Raincoat

Warm hat

Two pairs of gloves

Buff or scarf

Thermal underwear

Sunglasses

Sunscreen

Toiletries: toothbrush and toothpaste, soap, shampoo, etc.

Slippers

Books, playing cards, etc.

Power bank and charging cables

Thermal cup

Favorite music and headphones

Earplugs. If you're sensitive to noise while sleeping

First aid kit

Power bank and charging cables

Drybag

Waterproof phone case