Fjords, Norway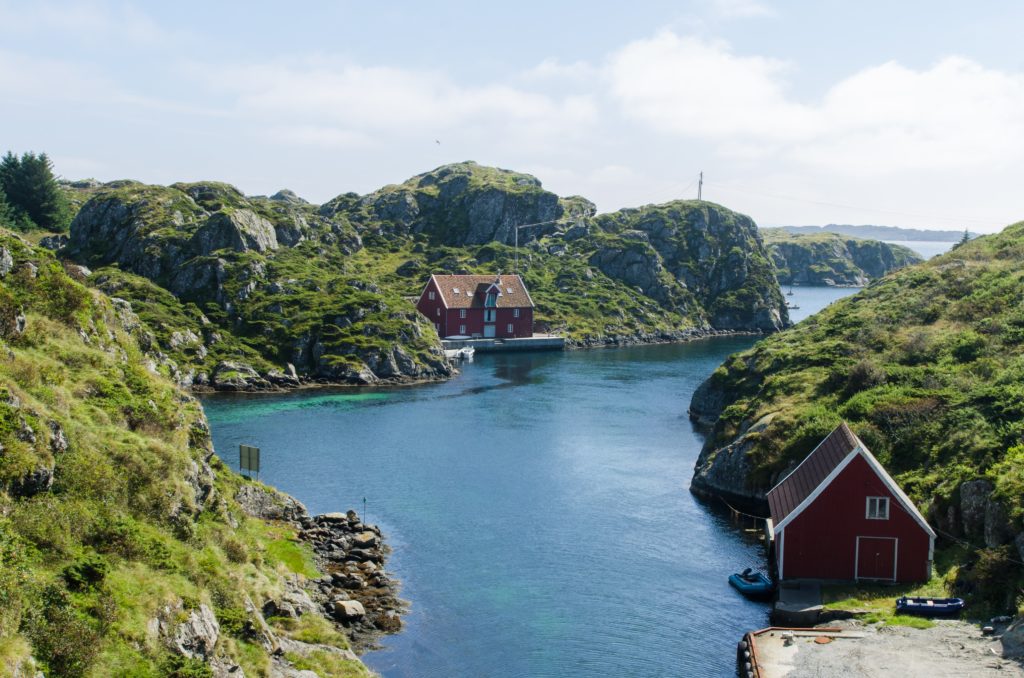 Sail in the North sea and explore Norway fjords on board of the sailing yacht. Together with our crew visit oil capital on Norway and moor in tiny and remote villages. Hike to the Trolltunga, explore amazing nordic nature and drop for coffee to the island with a population of 250 people. Catch a fish for dinner and swim in the cold cold water of fjords.
A starting point of our trip is Bergen. The second biggest city in Norway with a population around 300 thousand people.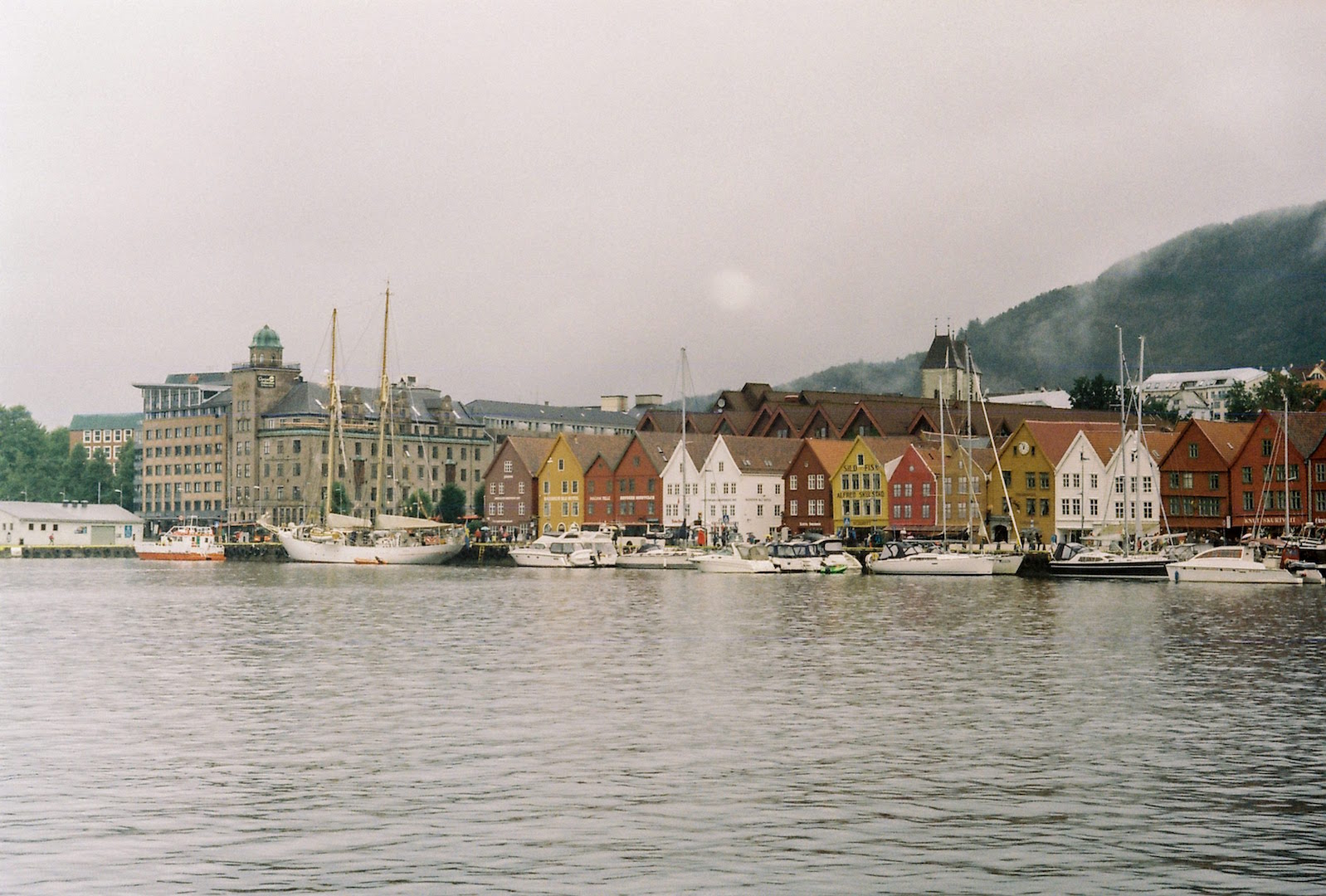 After breakfast, buy all the needed food (alcohol we bring with us from Amsterdam) in a Coop supermarket and on two cars headed to the harbor to pick up our yacht – Sun Odyssey 50 DS.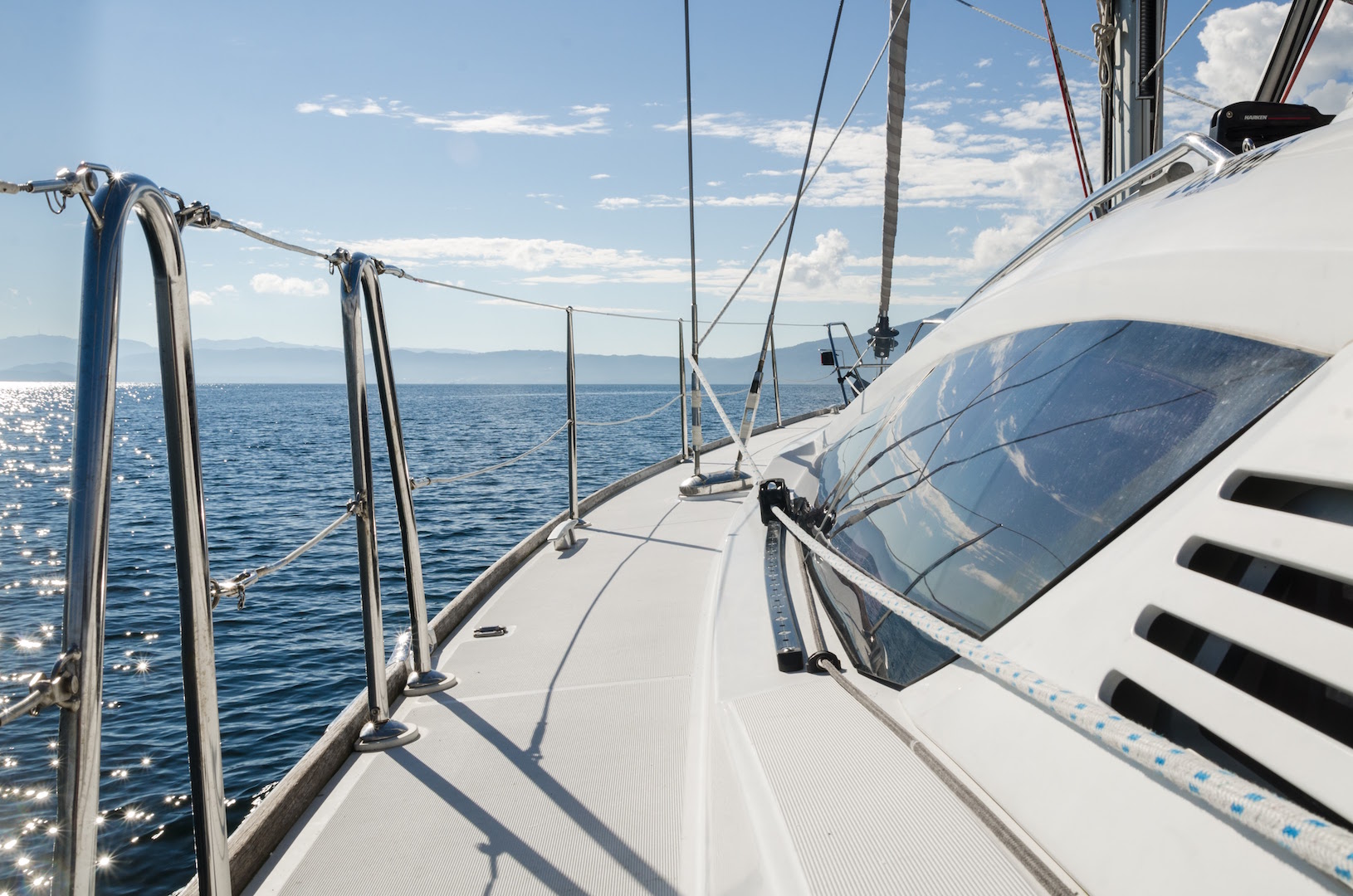 50 ft yacht with a spacious and bright galley. We are going to spend a lot of time inside during this trip. Temperature is not that high despite it's August, the warmest month of the year.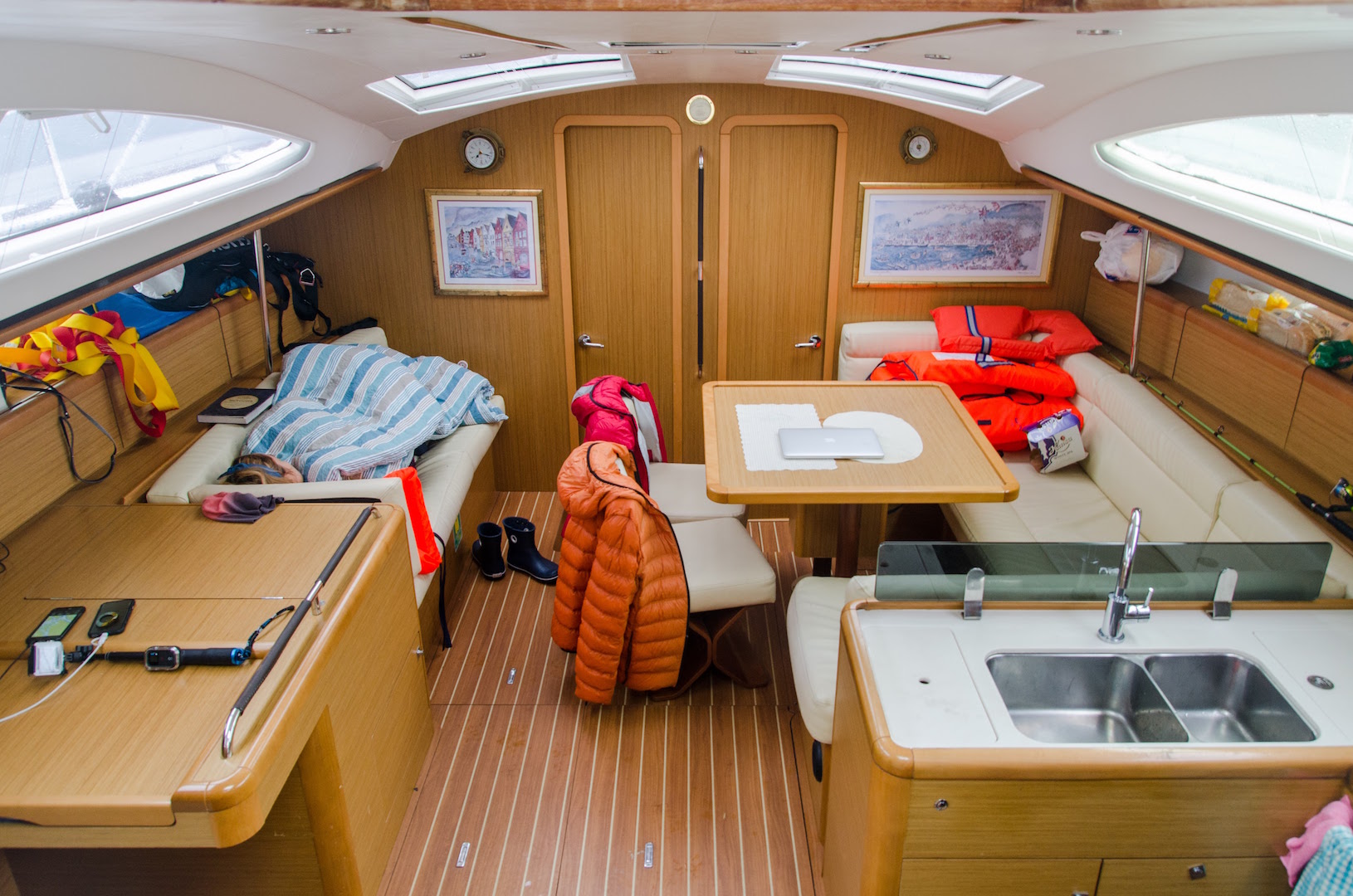 Weather is not a very welcoming grey sky and rain. Nothing unusual for this region, moreover I consider ourselves lucky. Friends of mine were sailing here only a week ago and it was much tougher for them, 50 knots of wind and constant rain is not the best condition for vacation.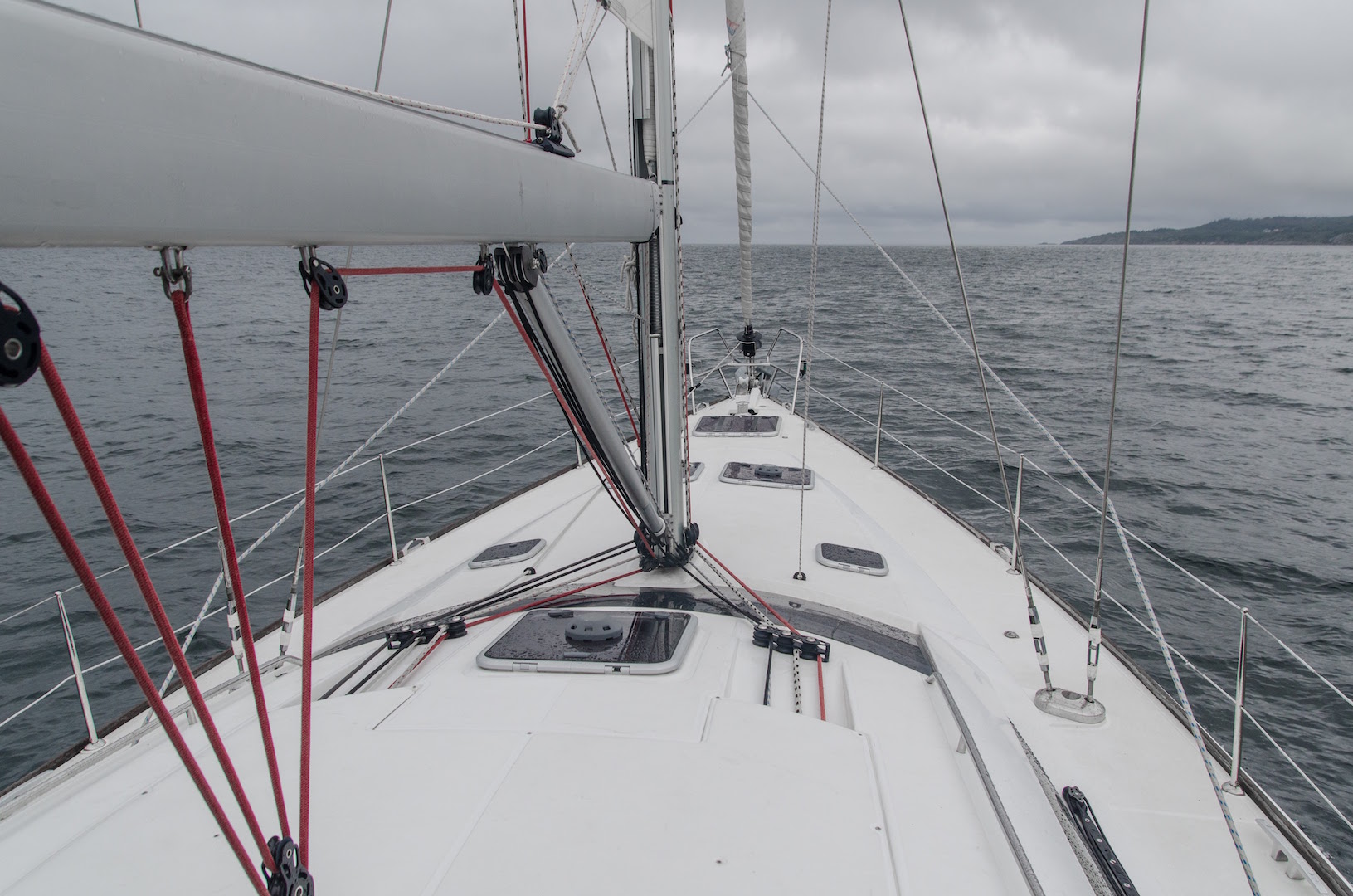 In a few hours of motoring, we arrive at the small village Bekkjarvik. Adorable little village with very friendly locals. They actually allow us to moor our yacht to their own pontoon and tie to their house. Seriously!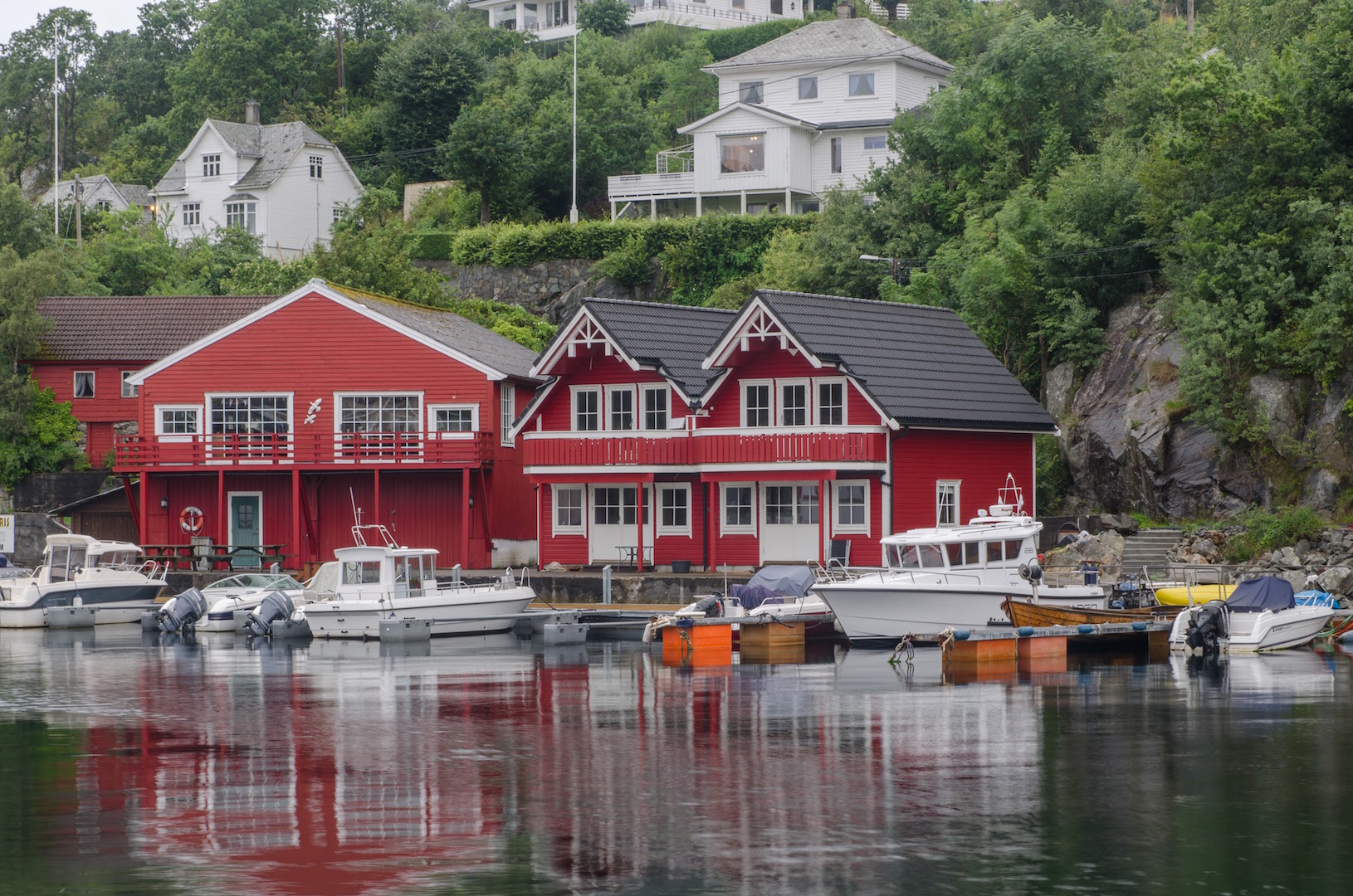 Next day we woke up early in the morning and set course to the Stavanger. We have an ambitious plan to get there but the sea has its own opinion on this. We sailed only a few miles and most of the crew became seasick so skipper decides to take a much calmer path through the well-protected channel.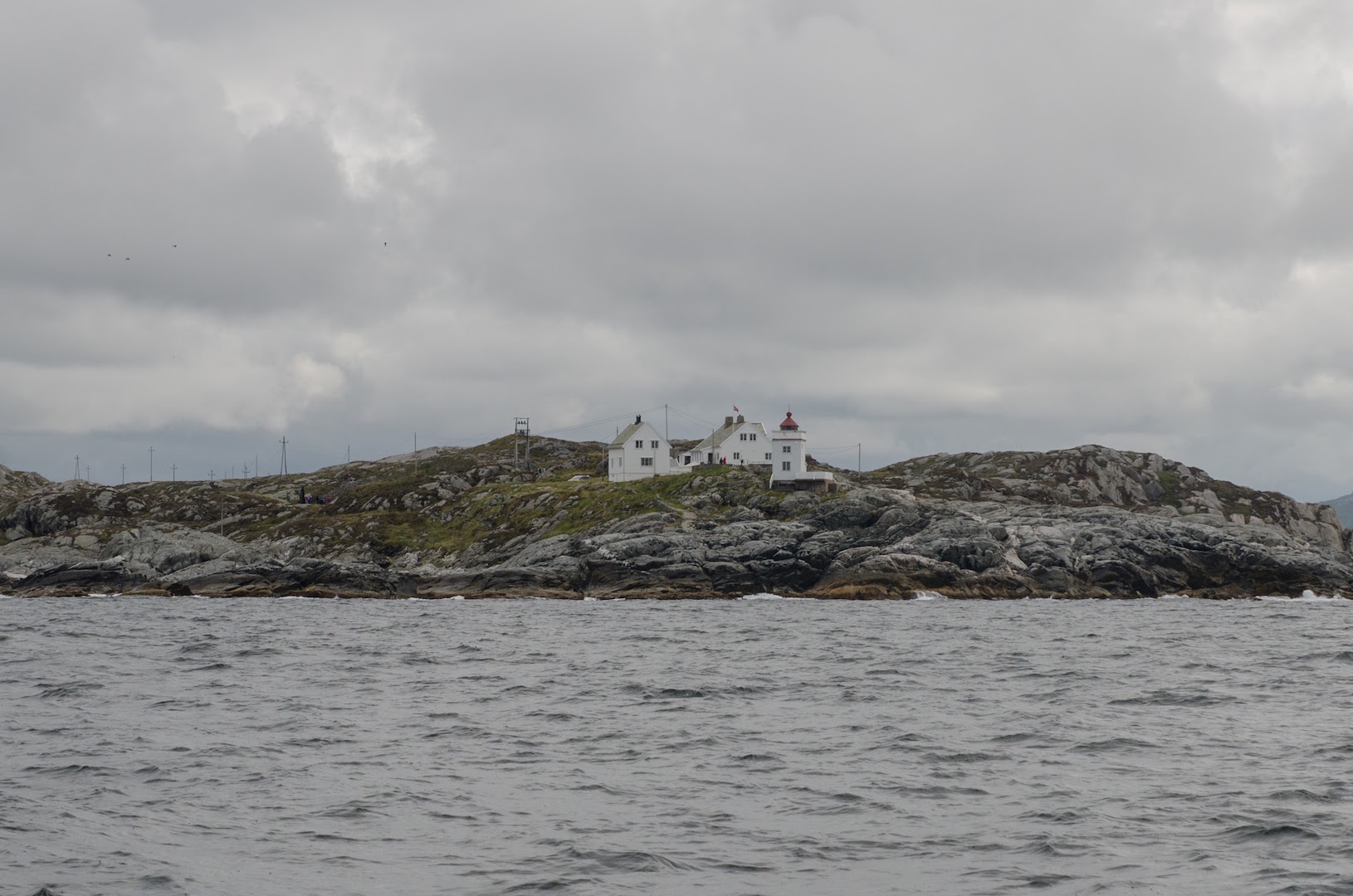 On our way, we stop for lunch at Haugesund. Clearly, city involved in the oil industry. This was parked just next to it.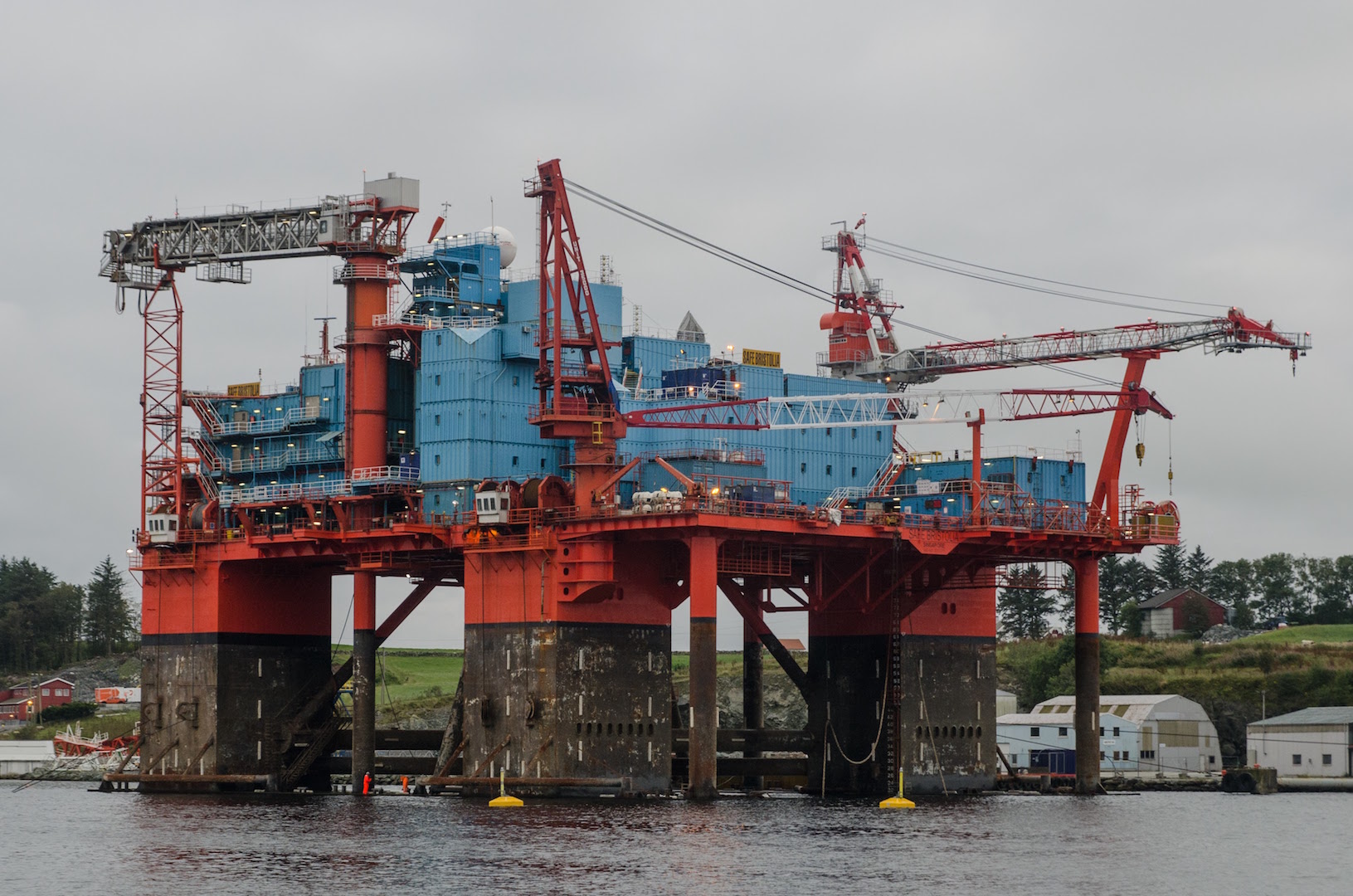 And the best part of today is that the weather is getting better and better. Rain stops after lunch and in the evening the sky became blue. In fact, we are going to enjoy one of the best weather possible from now. We moored our yacht to the huge pontoon in Skudeneshavn.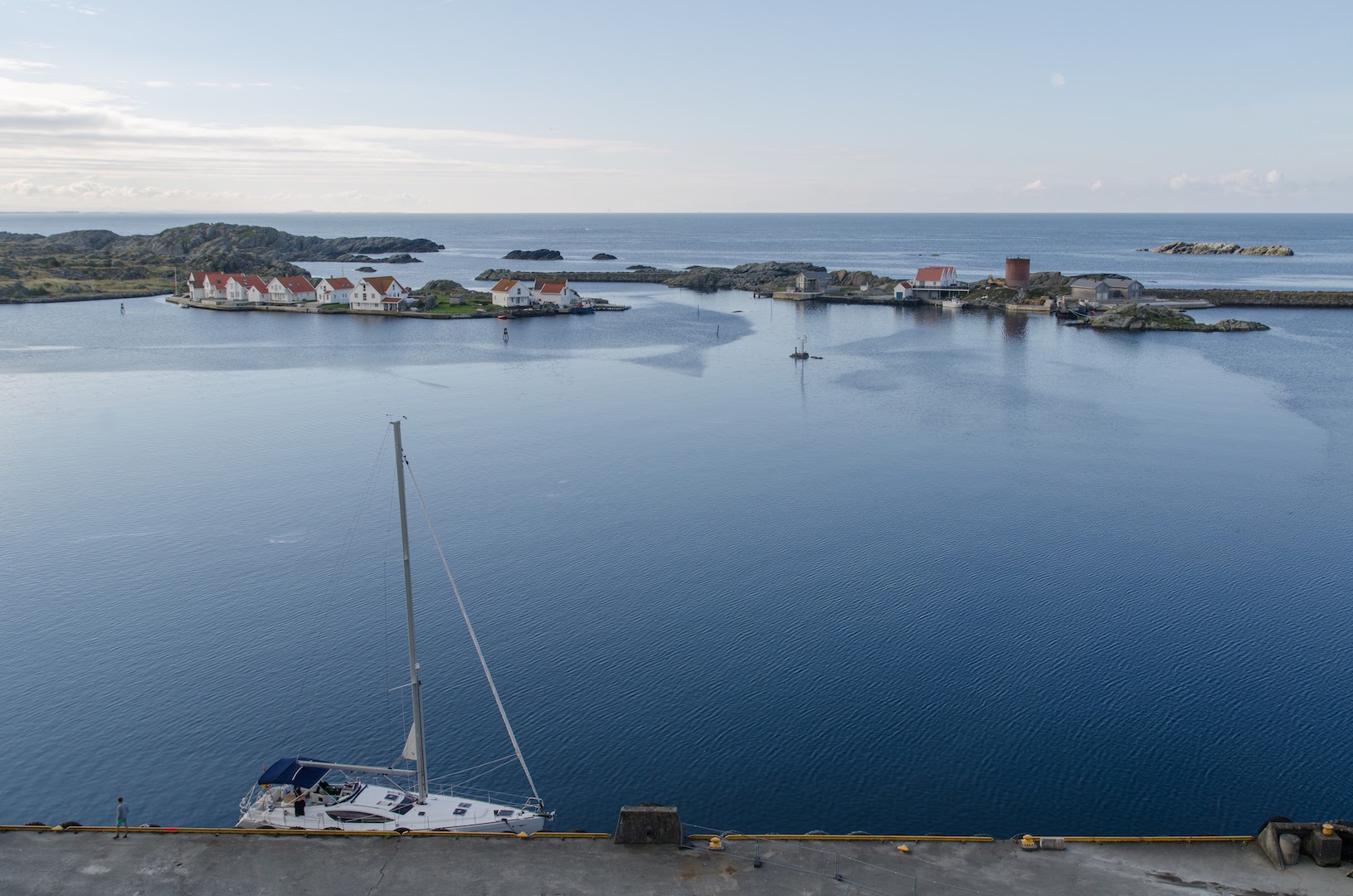 We didn't reach Stavanger today but it's fine, we make 70 nautical miles and will be in the city tomorrow morning.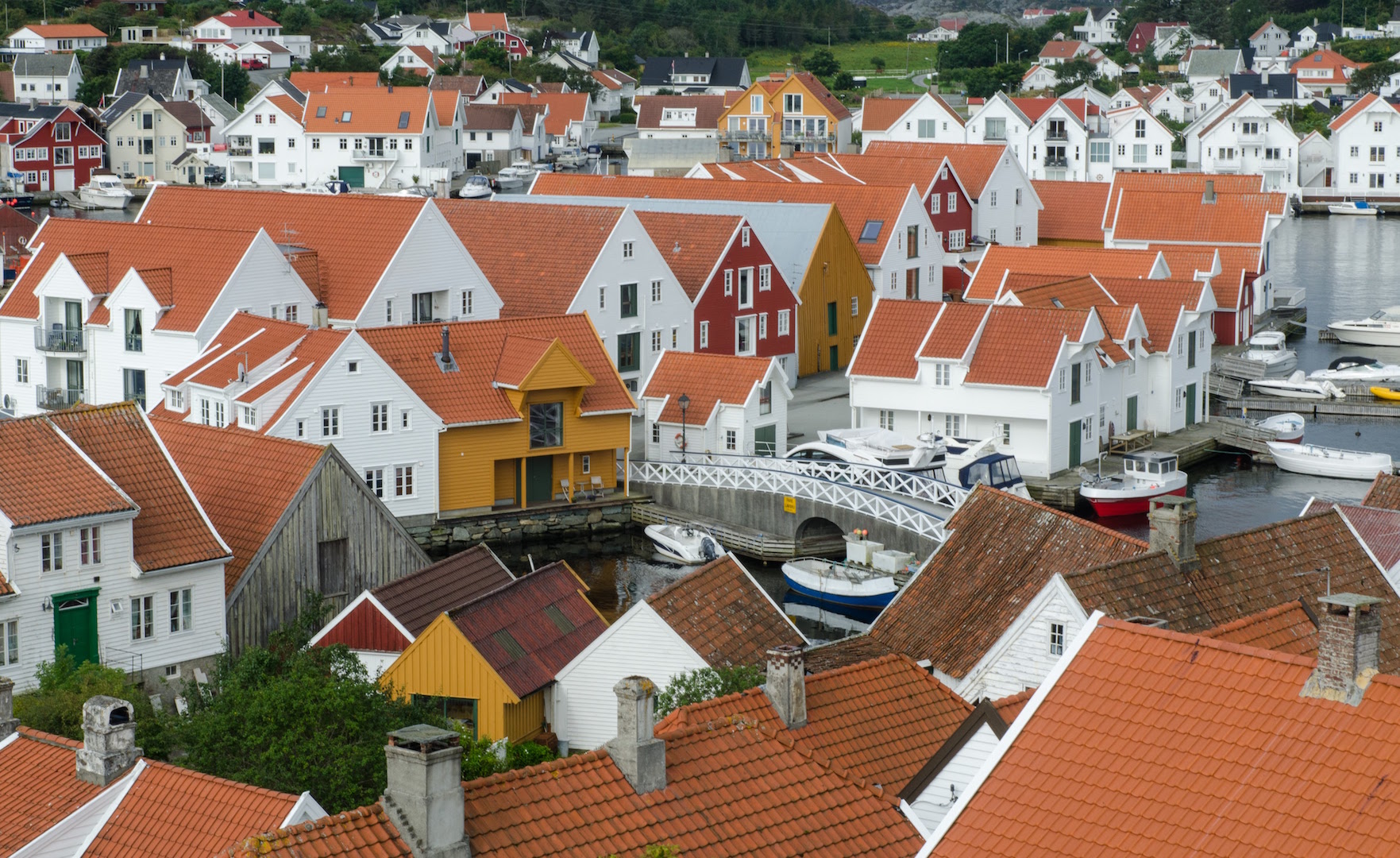 We woke up to the complete different picture of Norway. Sun was shining and crew became much happier. No one would like to sail for a week with a rain and grey sky. We went to explore the village, buy some stuff in the local supermarket and set sails toward "oil capital" of Norway – Stavanger.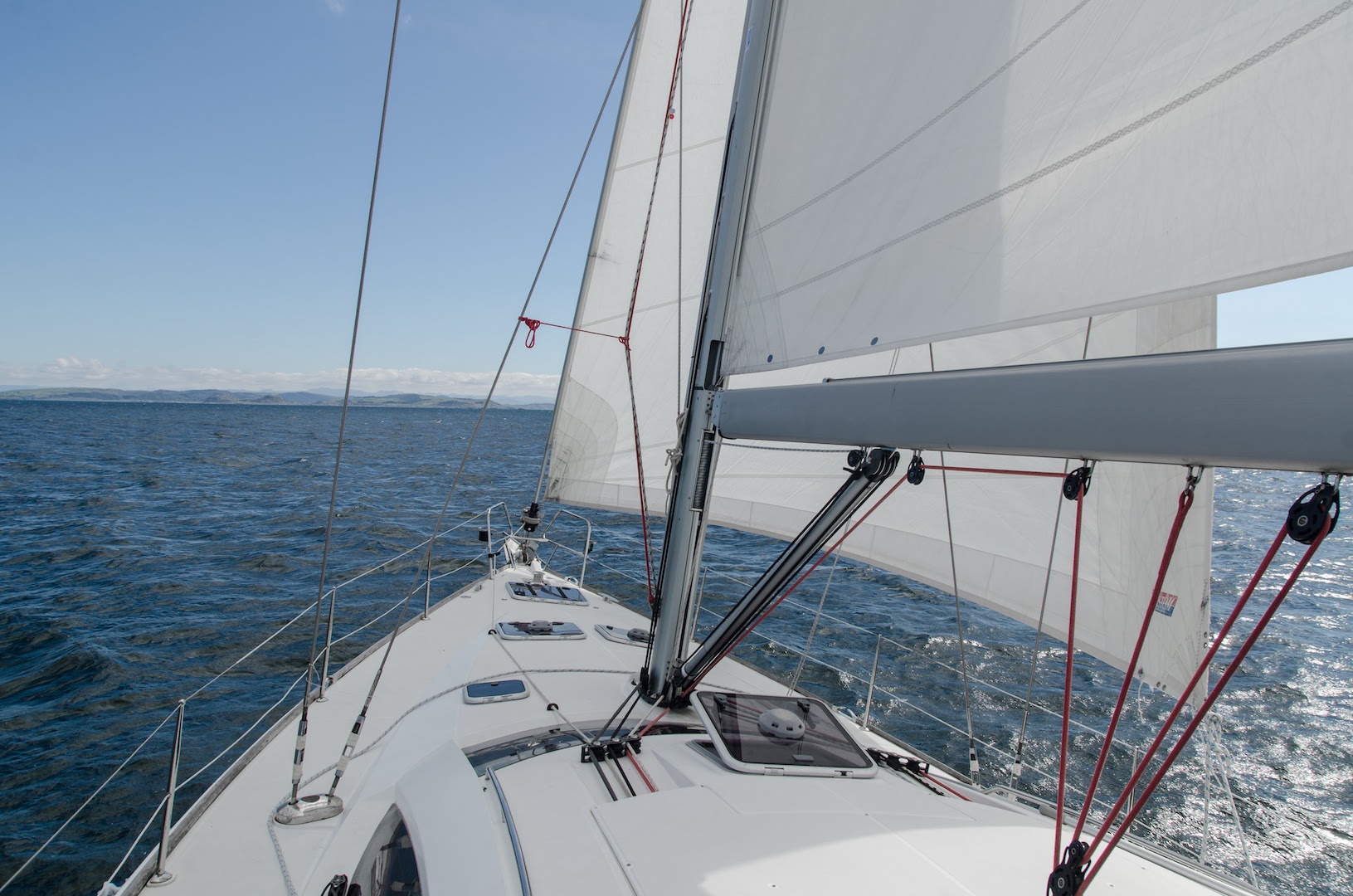 Upon arrival, we made a navigational mistake that ends up as a huge benefit. Instead of going to the marina we parked our yacht to the pontoon in a private sector. It was very hard to tell the difference.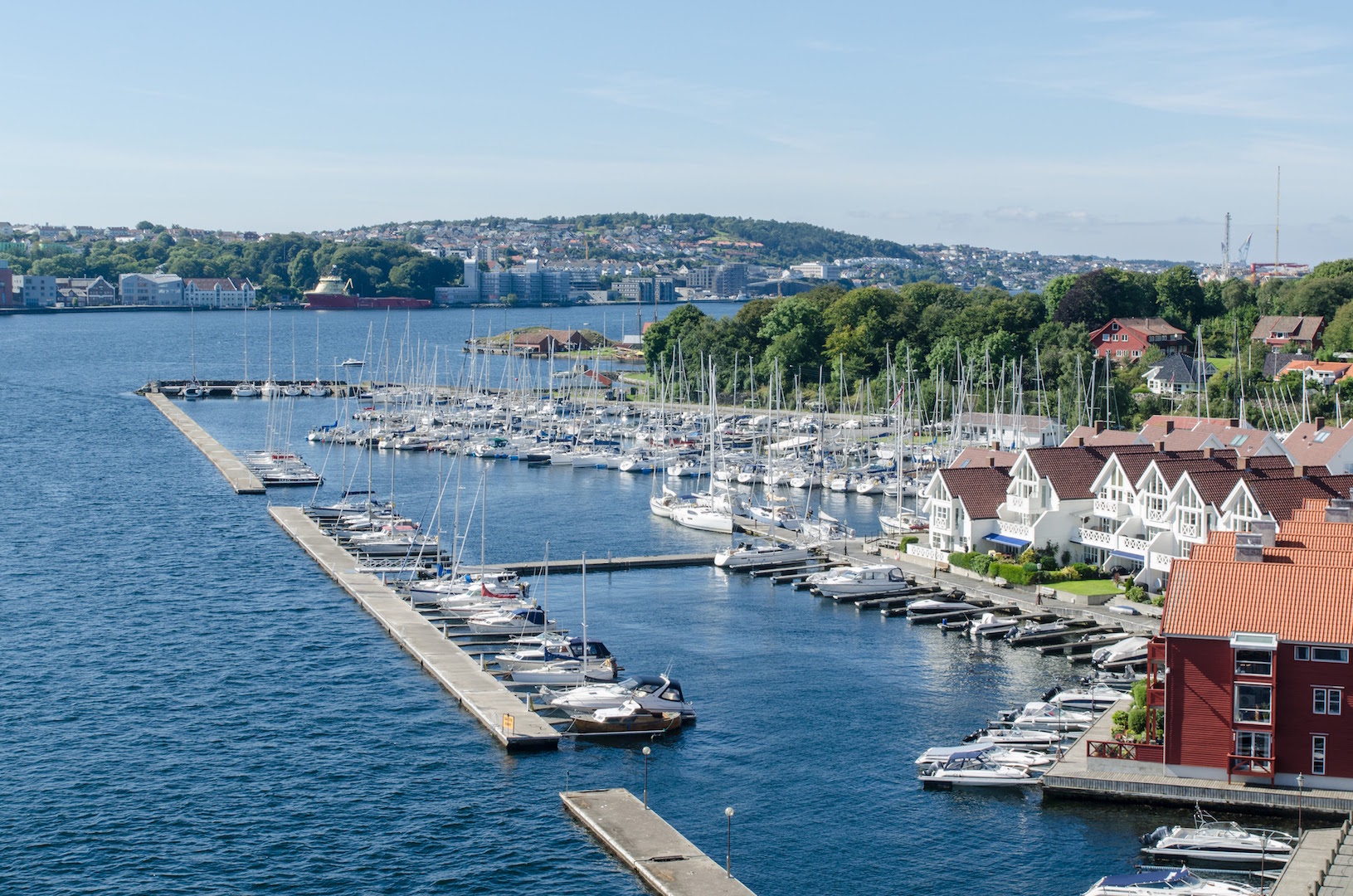 Luckily for pontoon belongs to the yacht dealer company and they allow us to stay until the morning free of charge if we will leave pontoon before 9:00 in the morning. Not a problem! We were going to leave at 06:00 anyways.  We went to explore the surrounding area and find ourselves in one of the richest neighborhood in the city. Basically, it's a private island with all white houses each of them has a private pontoon.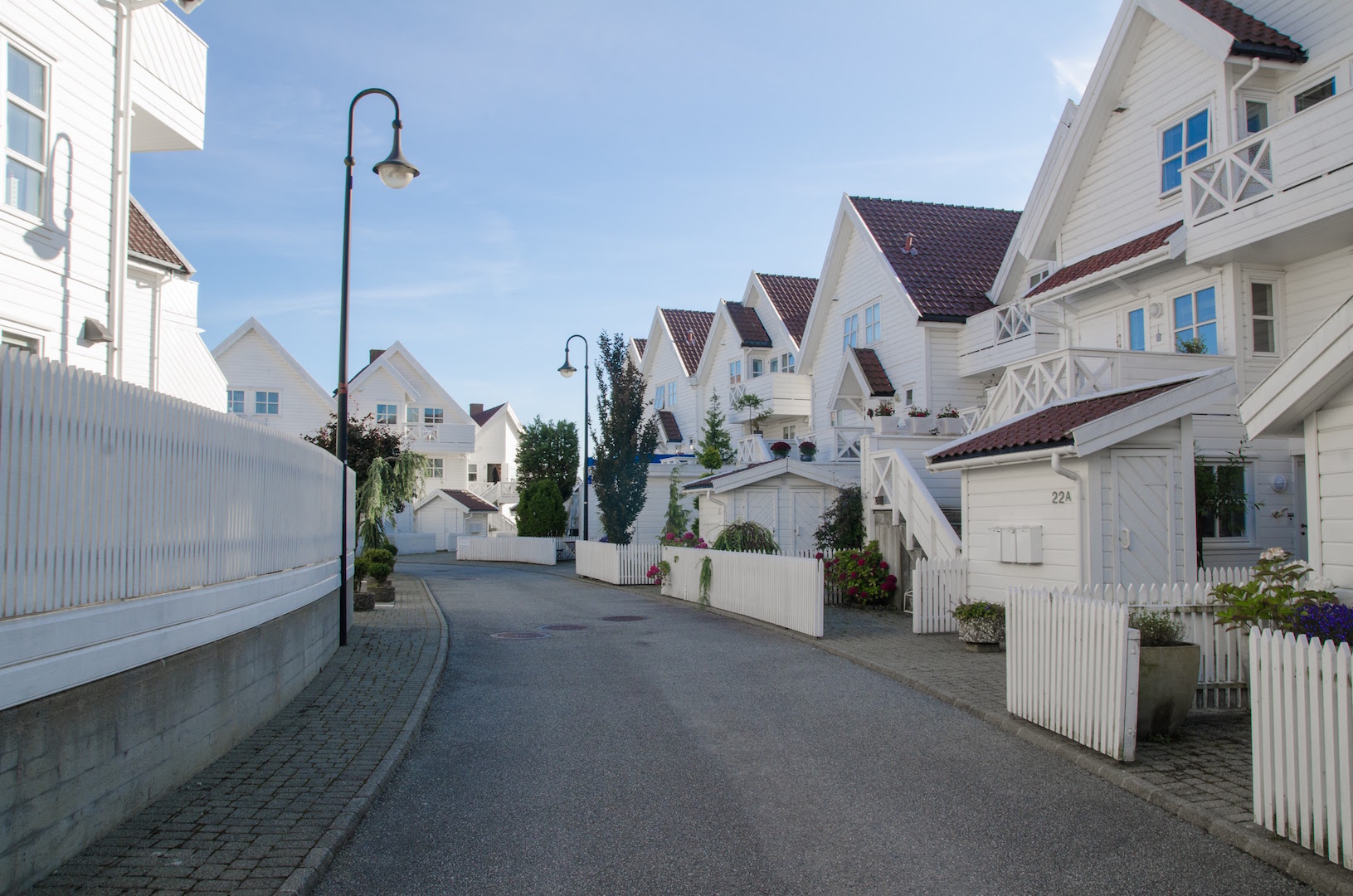 One of the interesting spots we visit during the day is Sverd i fjell.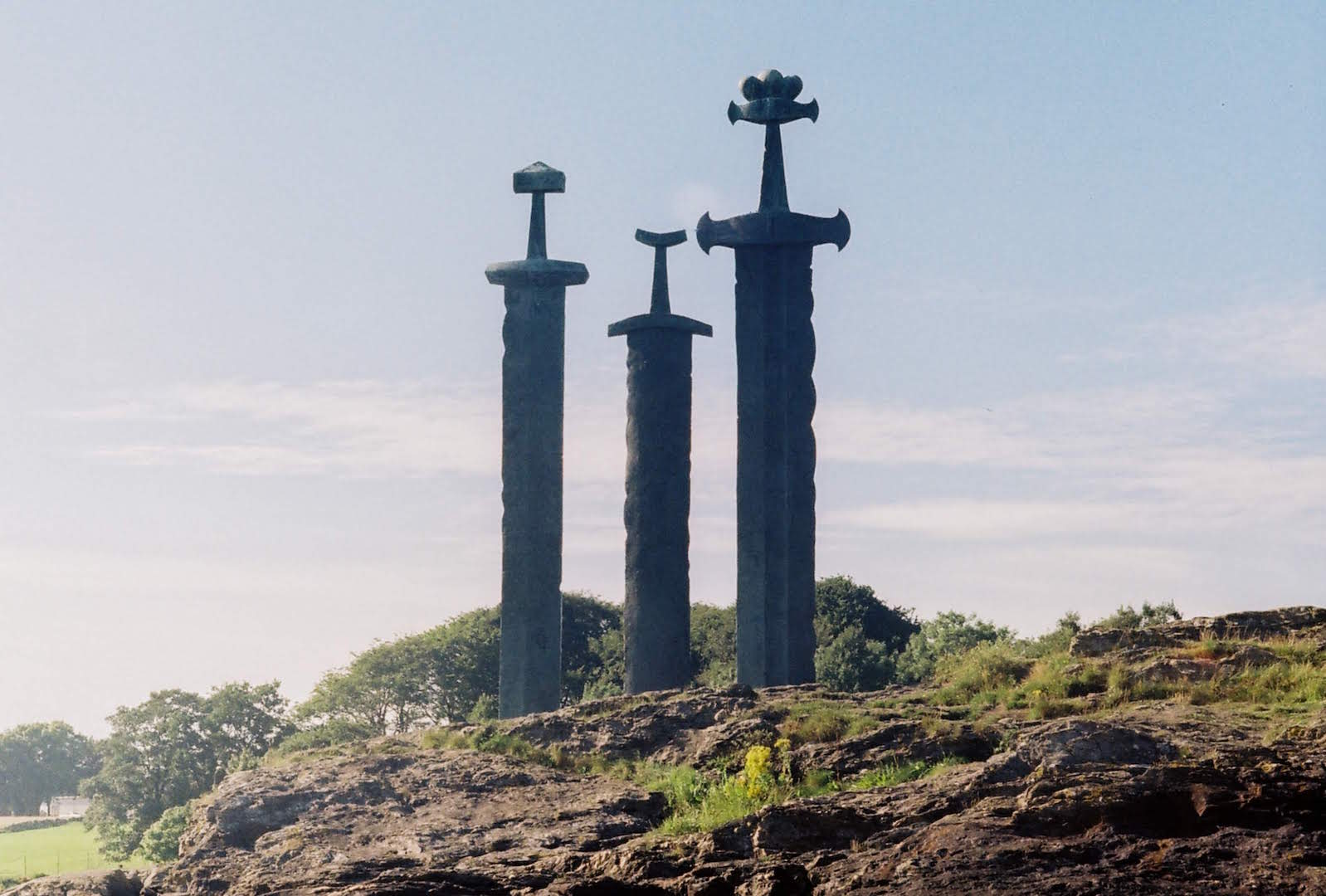 The largest sword represents the victorious king Harald(gathered all of Norway under one crown), and the two smaller swords represent the defeated petty kings. The monument also represents peace, since the swords are planted into solid rock, so they may never be removed.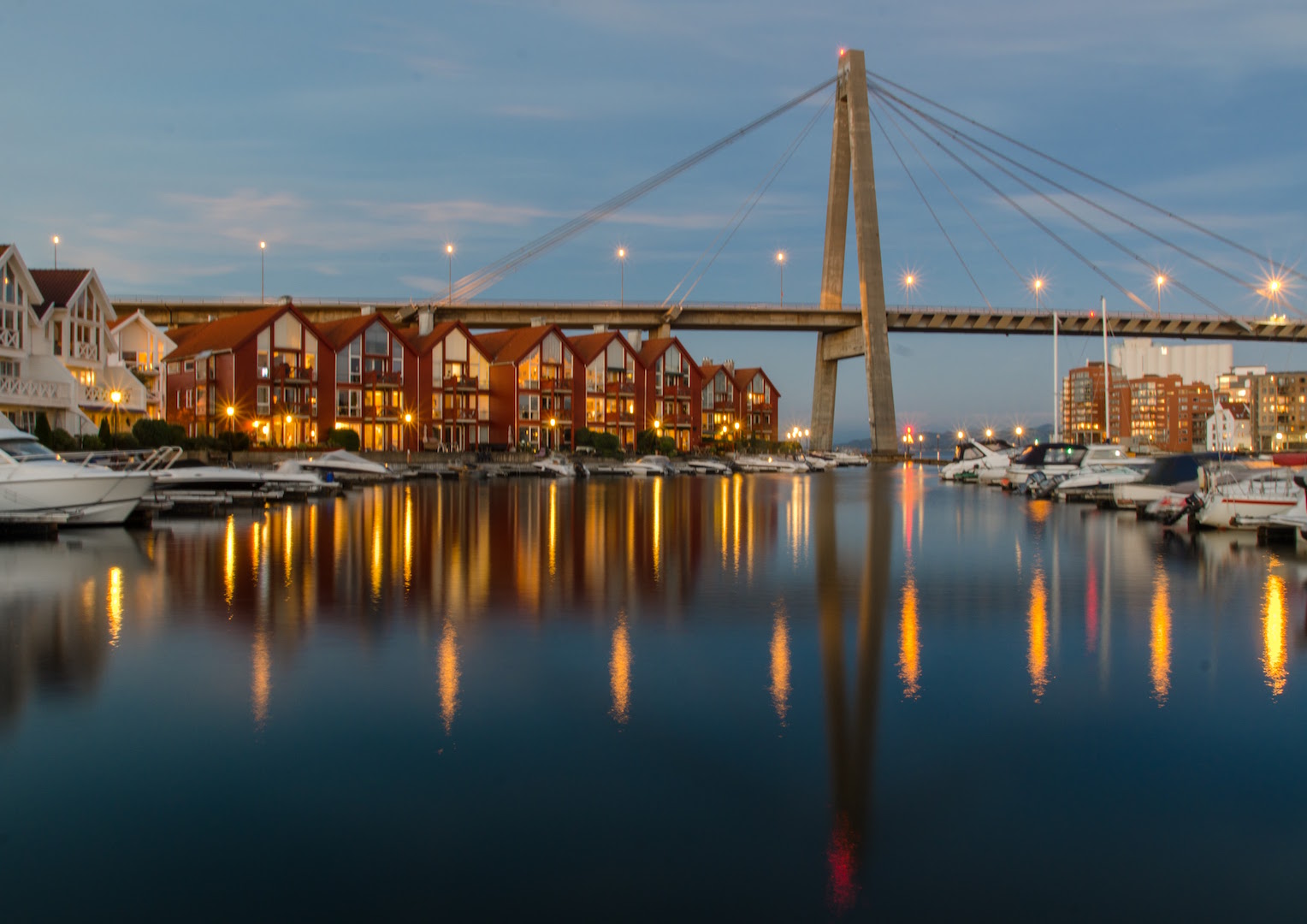 Rest of the evening we spent exploring the city  We finish a day with a few drinks on board. We need to wake up early the next day.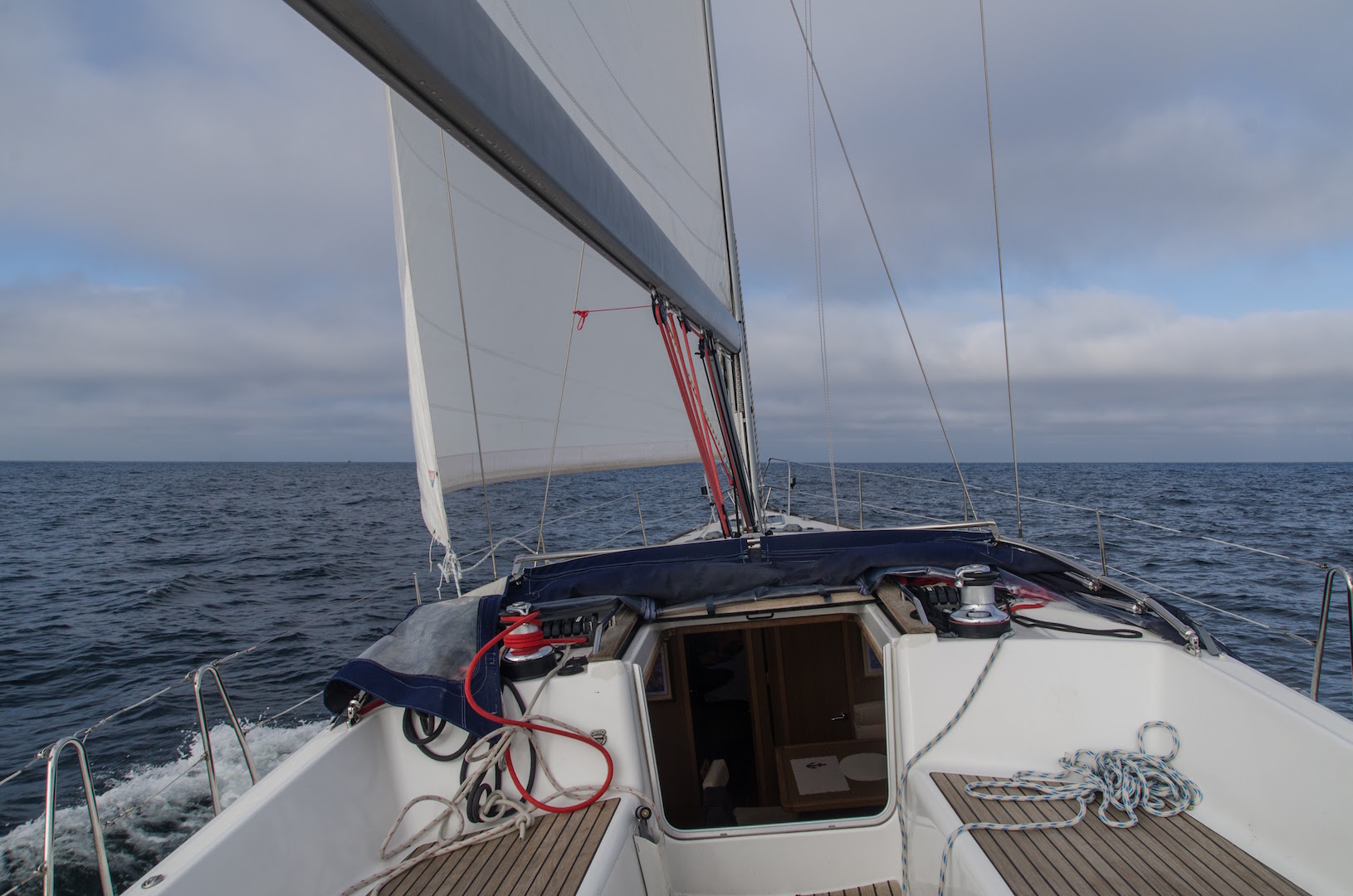 This is one of my favorite moments from this trip. While everyone is still slipping I hoist both sails and head to Røvær island in the North Sea barehanded.  From this moment single hand sailing is on my list. Later on, one of crew member decided to join me on deck.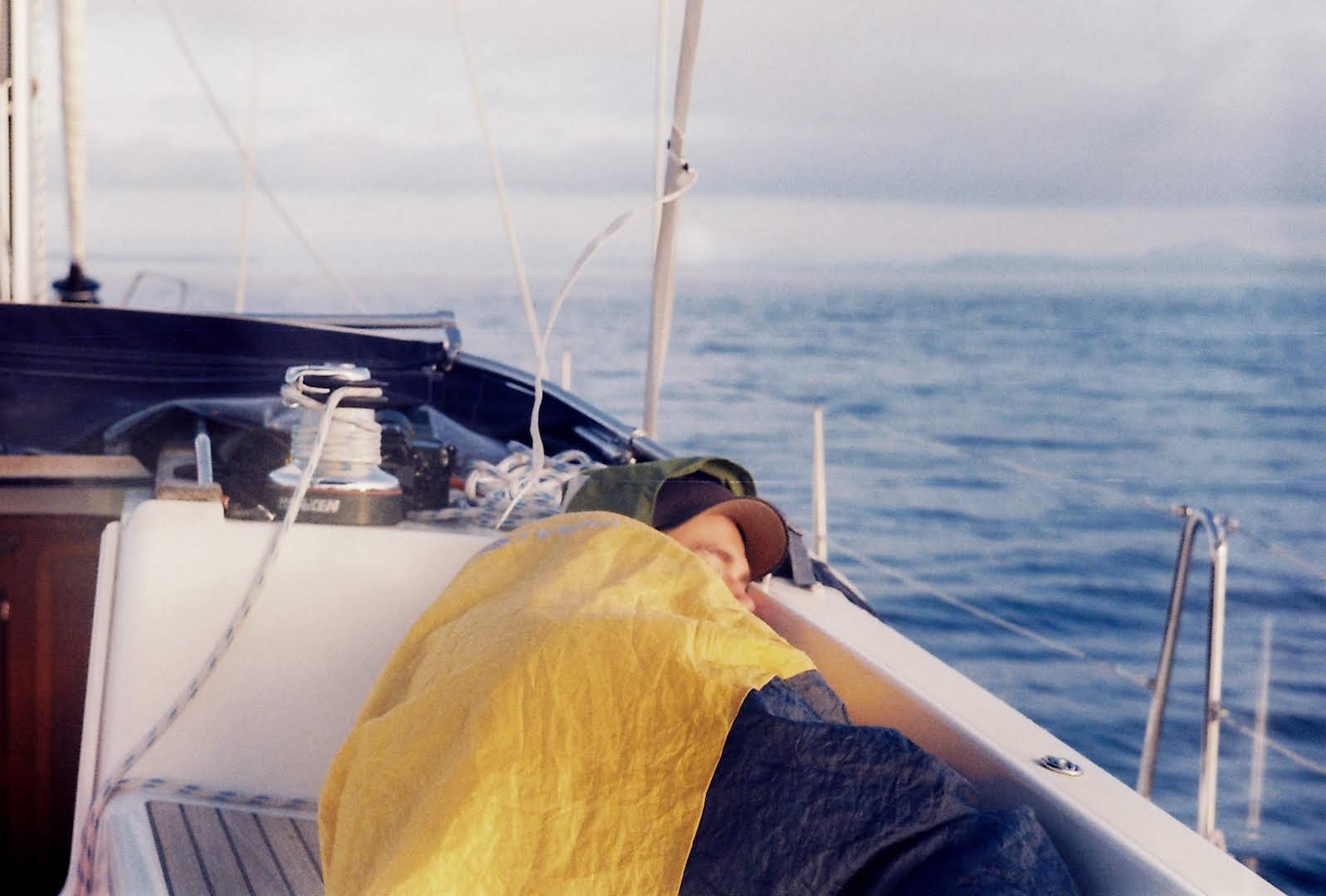 With a fair wind, we get there around lunch. It's time to find where we can have a coffee around here.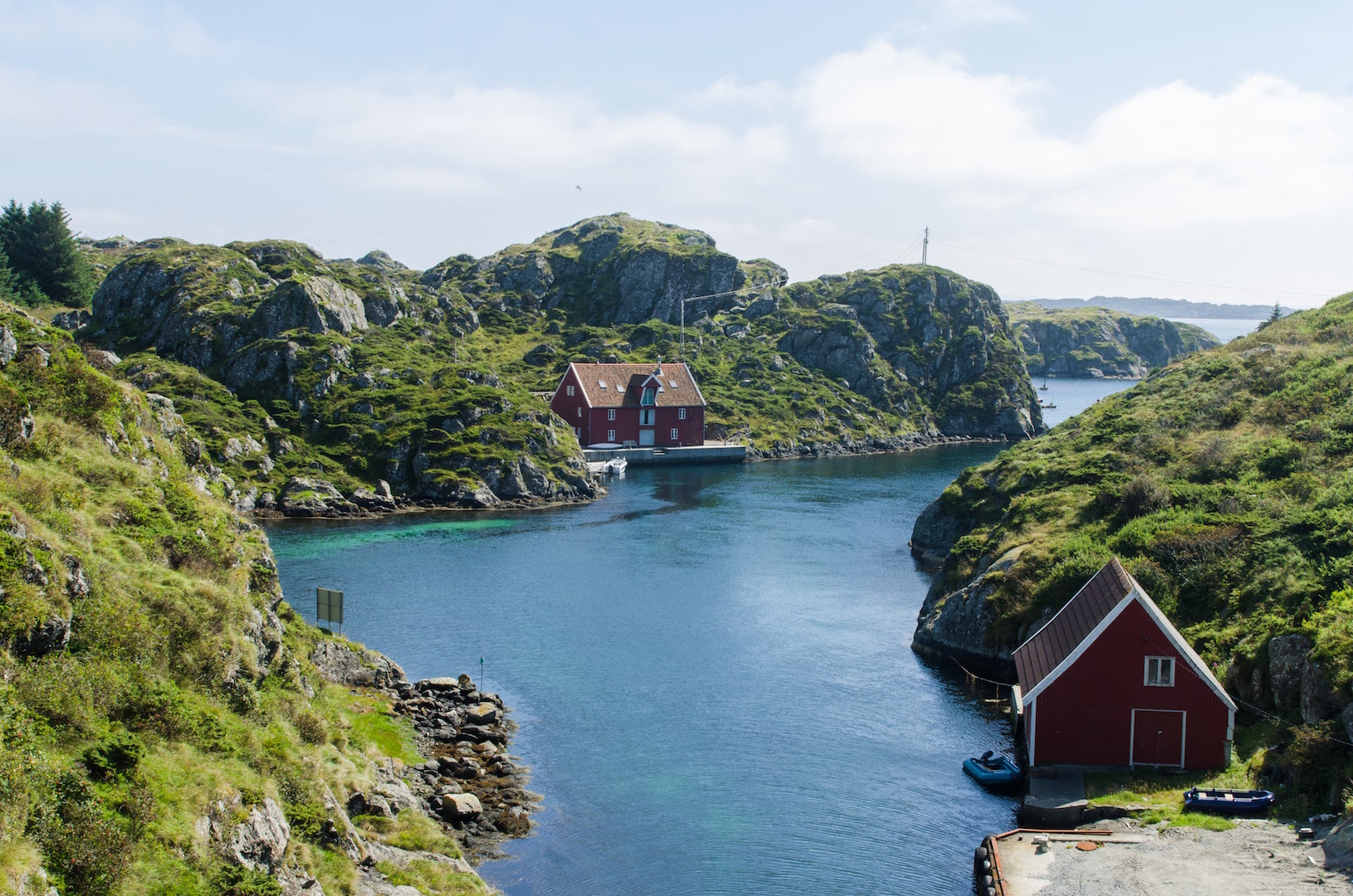 Not an easy task I would say. We wander around for quite a while before we find a cafe. Not a big surprise though, its only a few hundred people permanently living here. Weather is great and we enjoy a visit to the island a lot but it's time to head to the next waypoint – Rosendal. It looks amazing from the water, surrounded by mountains, all green with white and red houses. Beautiful place!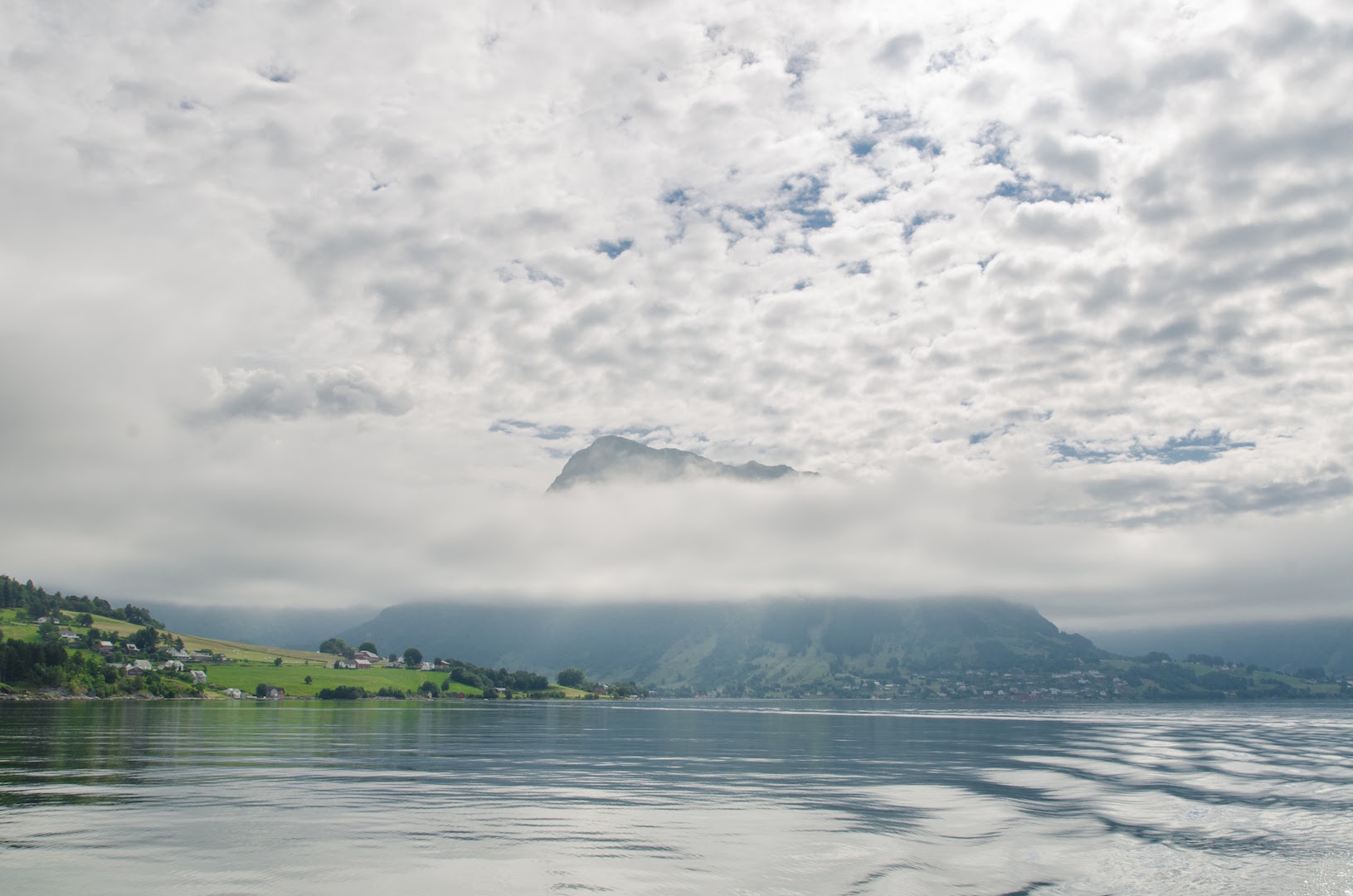 We moored to the city harbor close to very interesting neighbors. On one side we have a neat looking replica of the old ketch from Australia.
Nature here is just unbelievable. And what is amazing in Norway you are allowed to walk anywhere you want. You can cross someone property if you want. Nut please do not forget close gates, otherwise, this fellas will run away.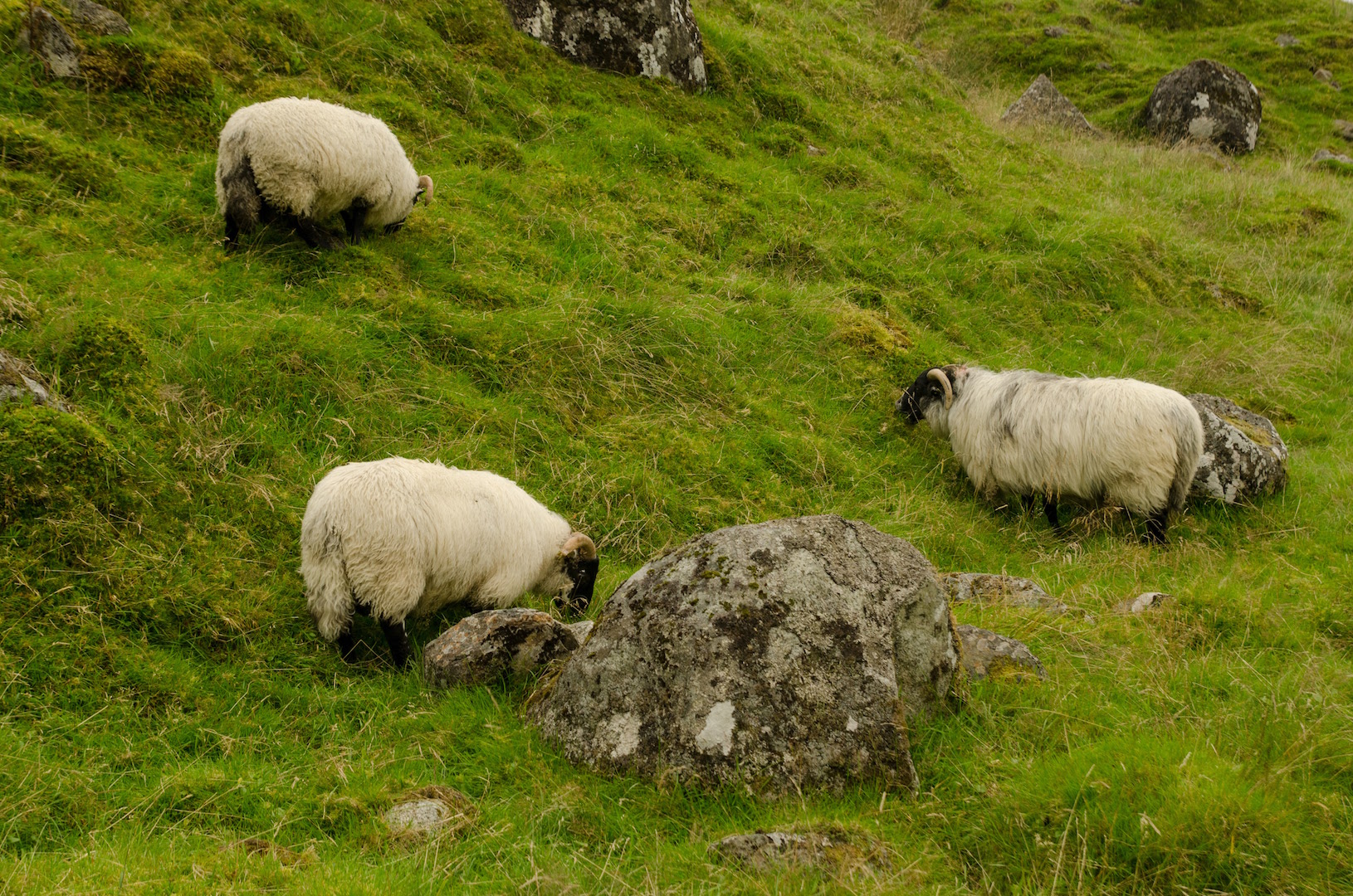 While walking around we found this grass topped house.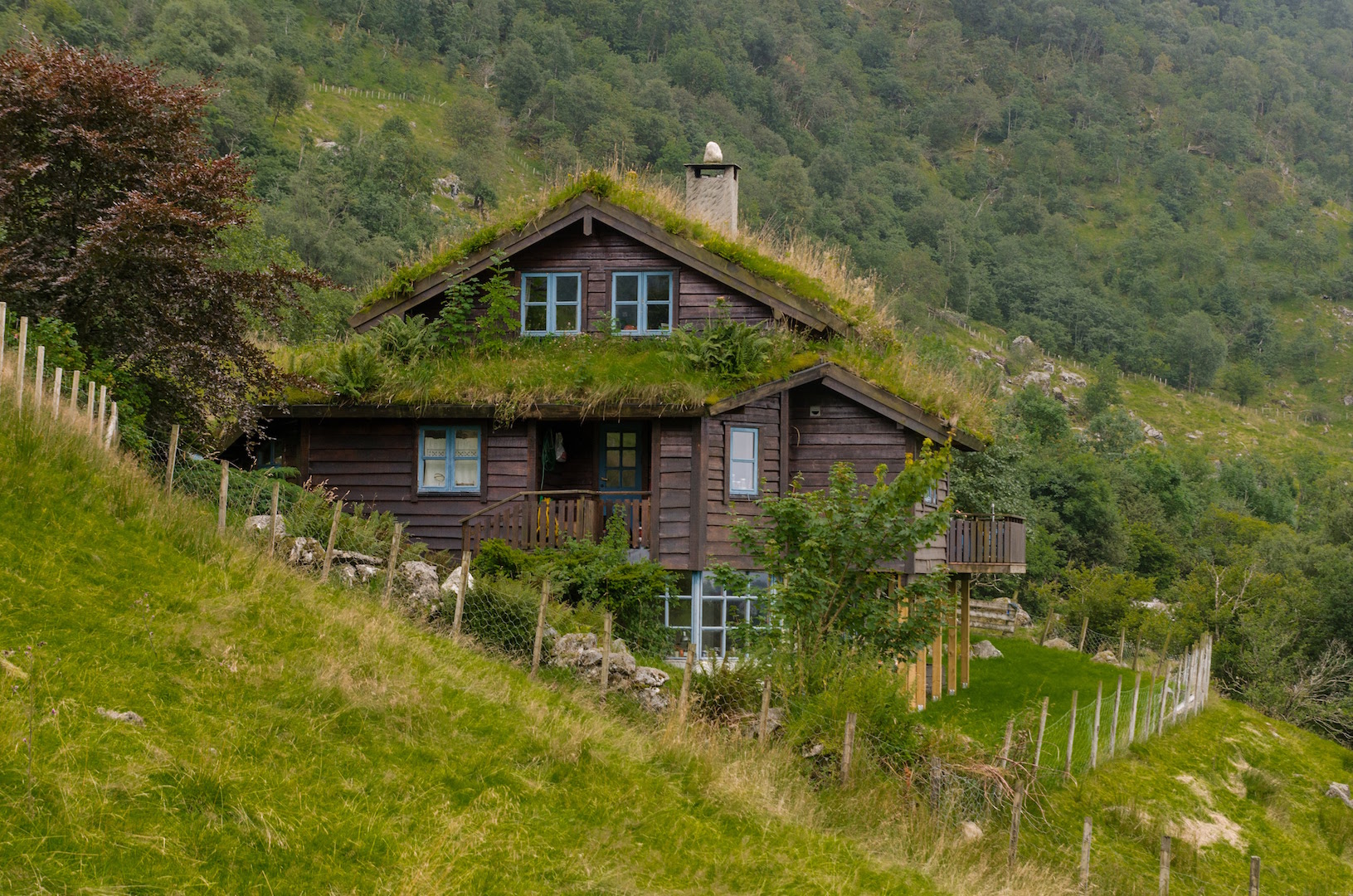 And a waterfall!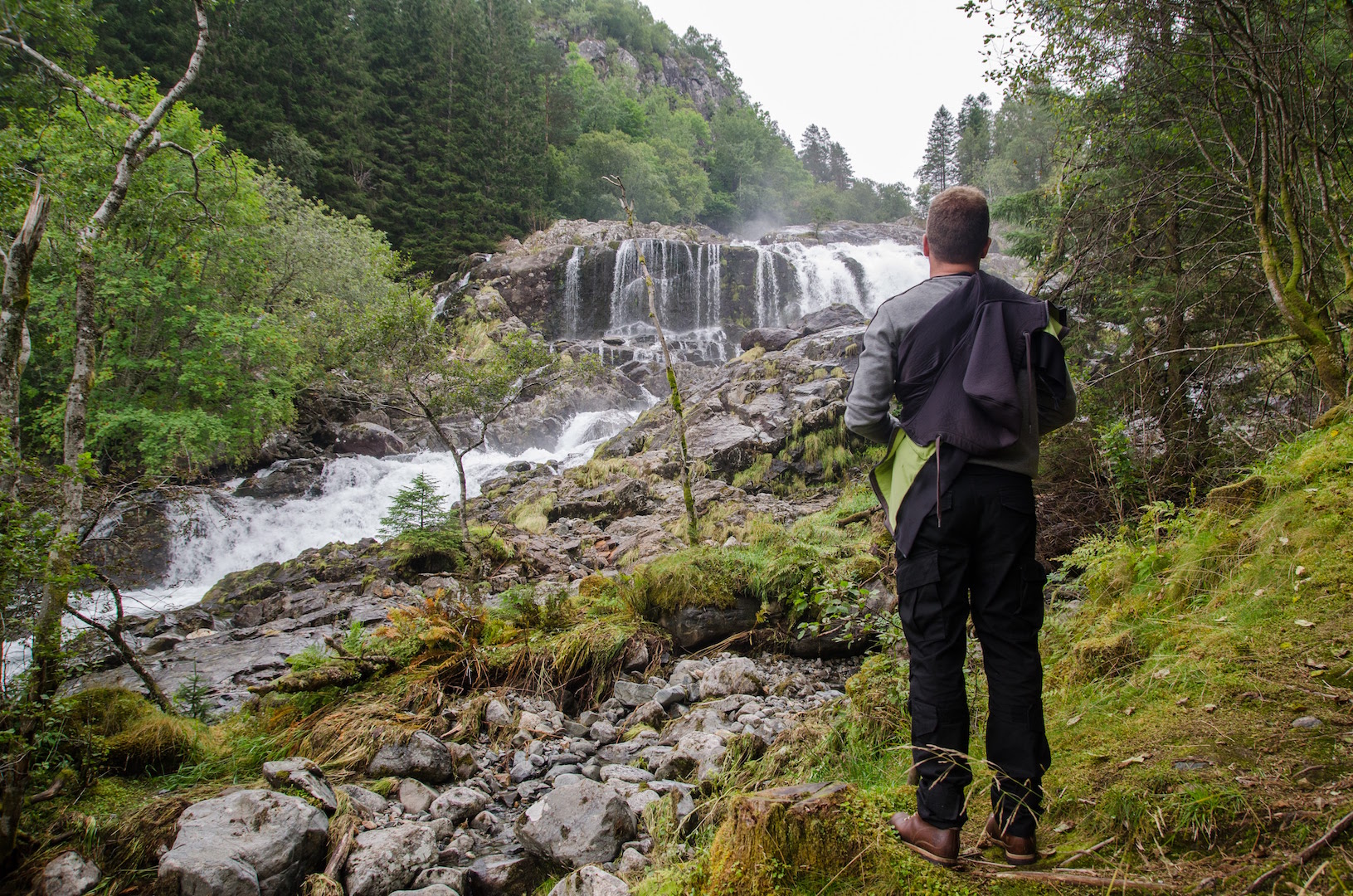 And the Baroniet Rosendal Manor House & Gardens!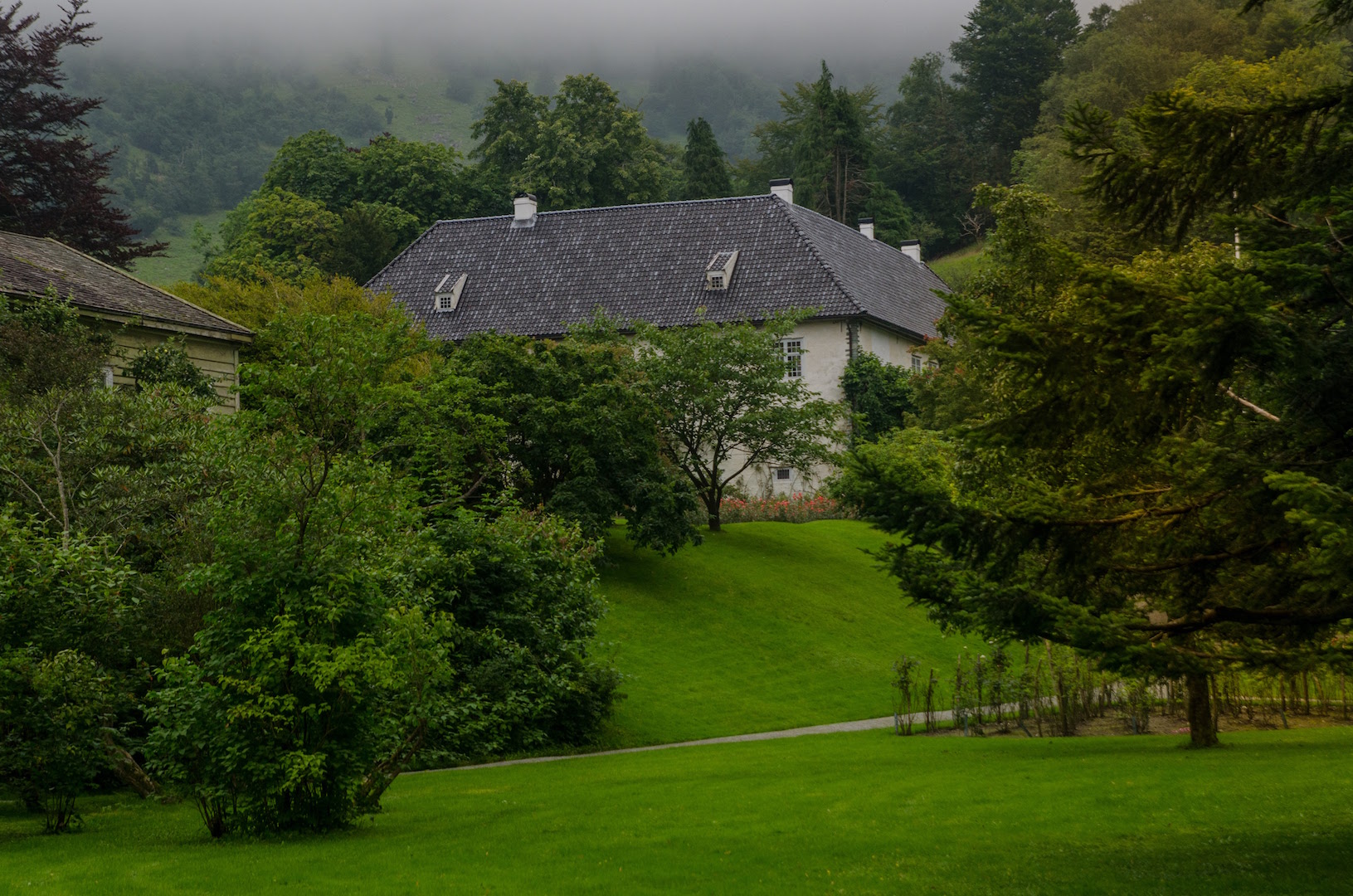 After a long walk, we bought a lot of meat in the local supermarket and a few beers (and yes they are very expensive here in dead) and made a great barbeque in the marina.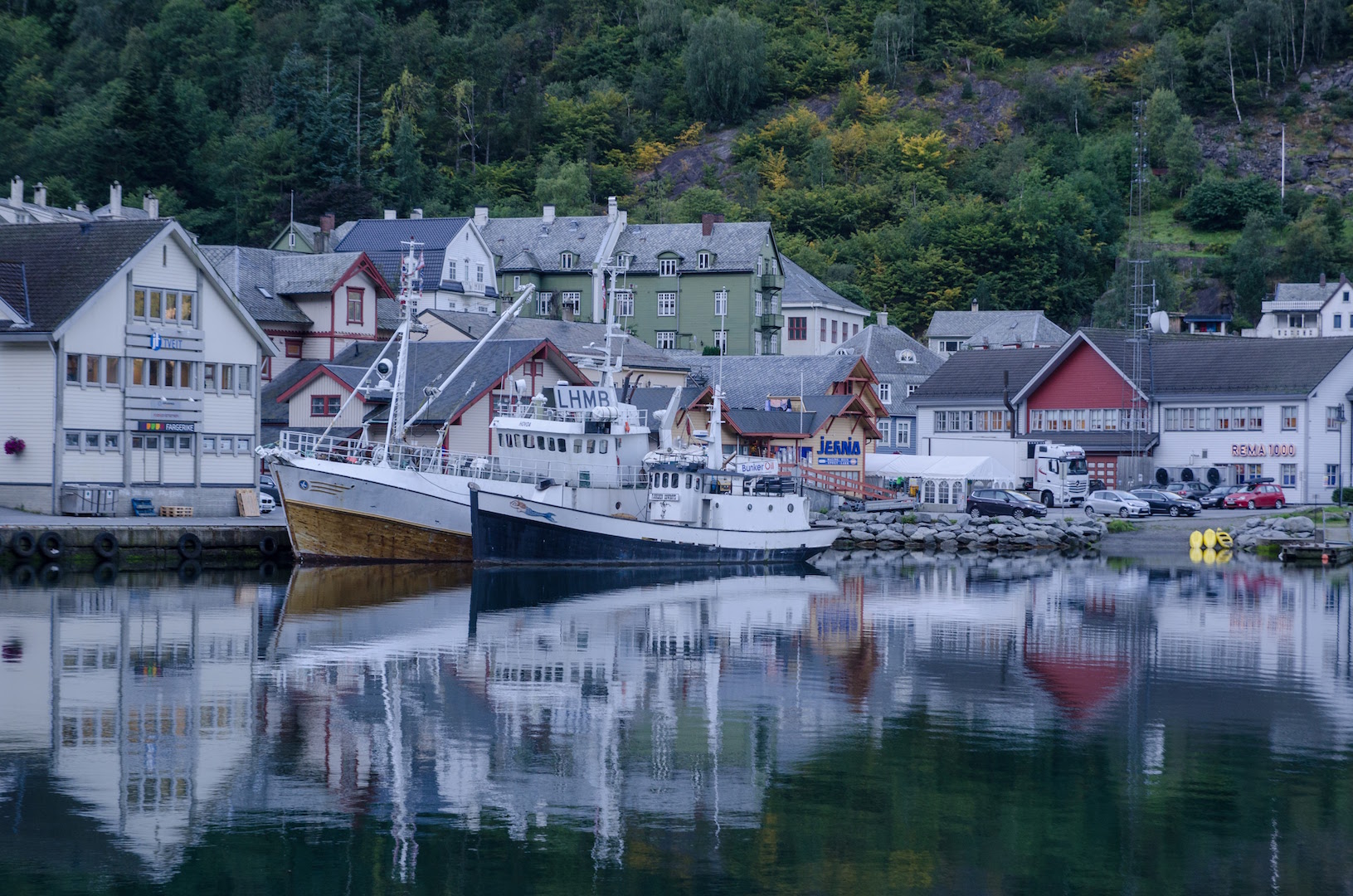 Woking up really really early we catch a bus to Odda, it's a starting point for our hiking trip to the Trolltunga.  We need to cover 20 kilometers in 12 hours to see the famous cliff.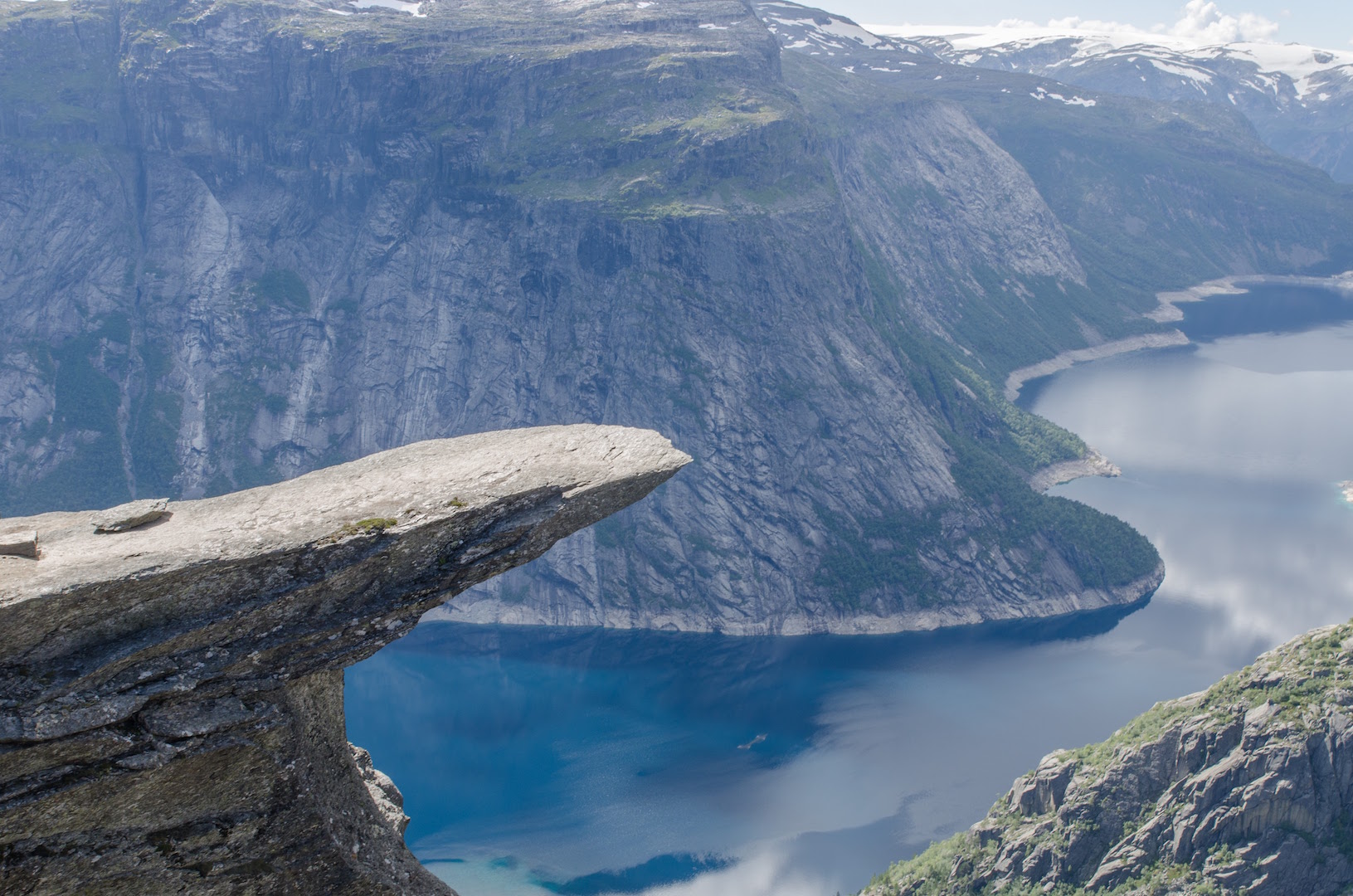 It's not a walk in the park, the trail is going up almost constantly but nature amazes us on the way.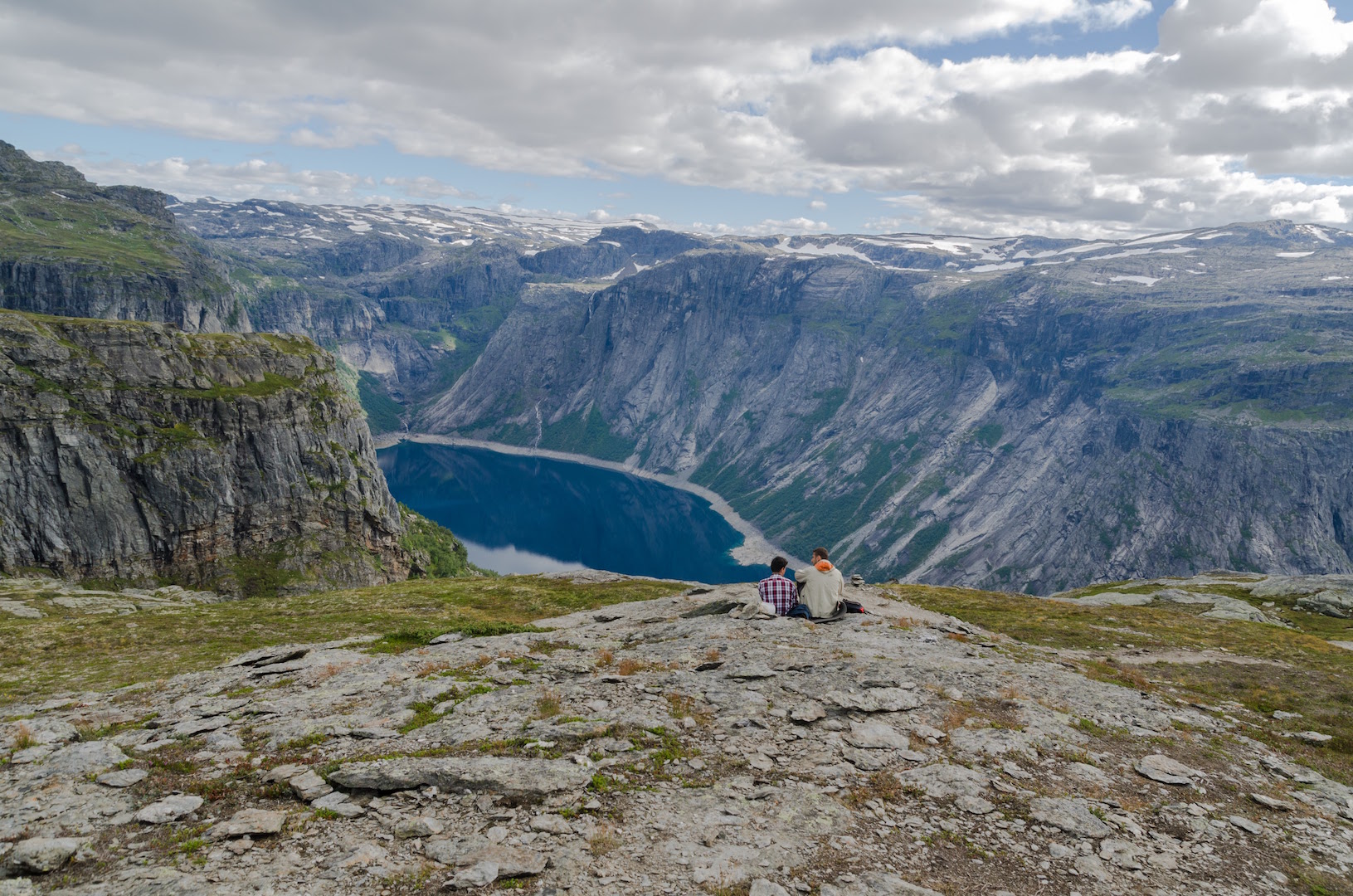 In about 6 hours we reach the top but before taking a photo you can be proud of you need to wait a little bit. There are a lot of people in a queue and waiting time is about an hour!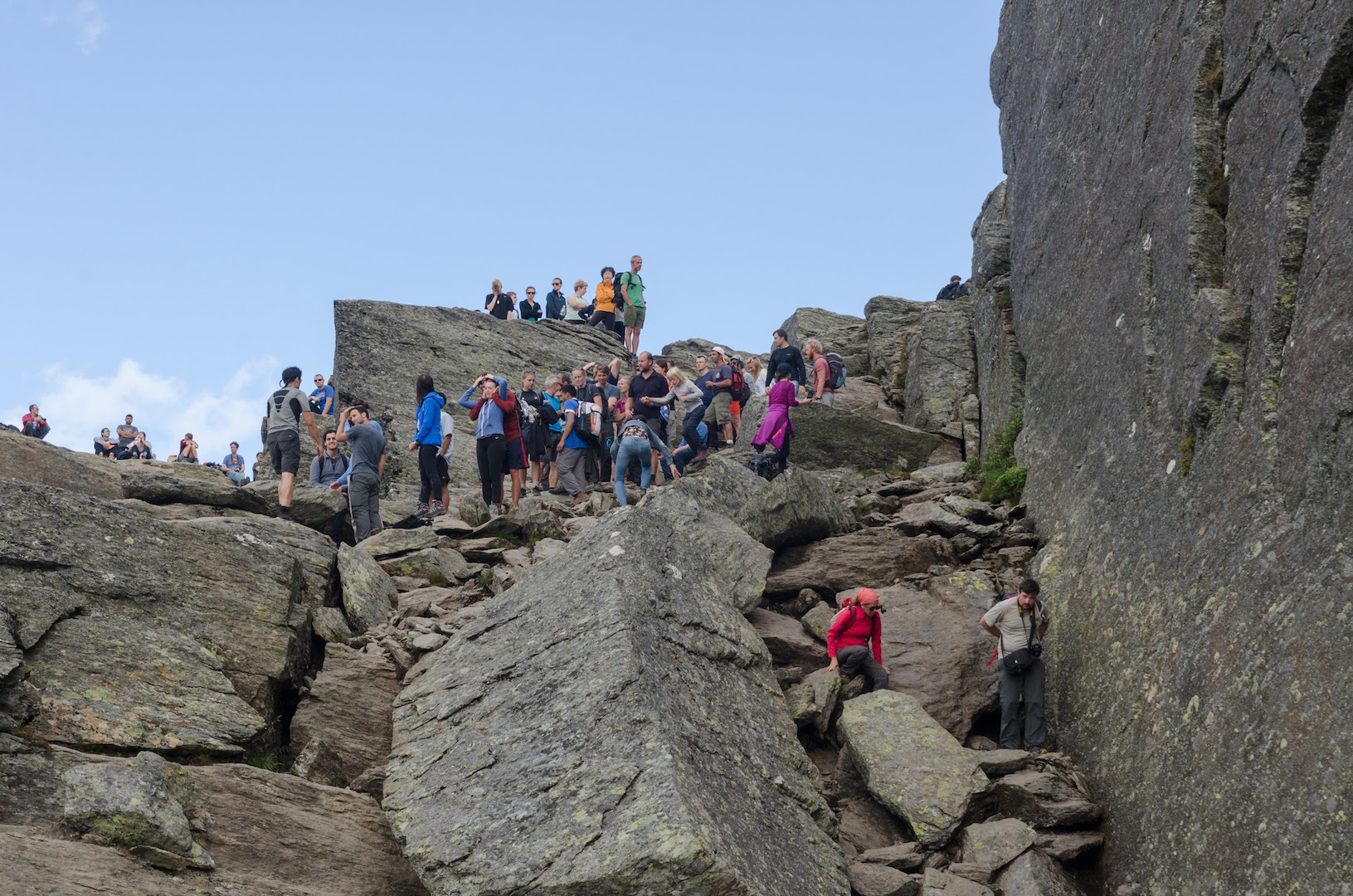 But finally, it's our turn!  We made it.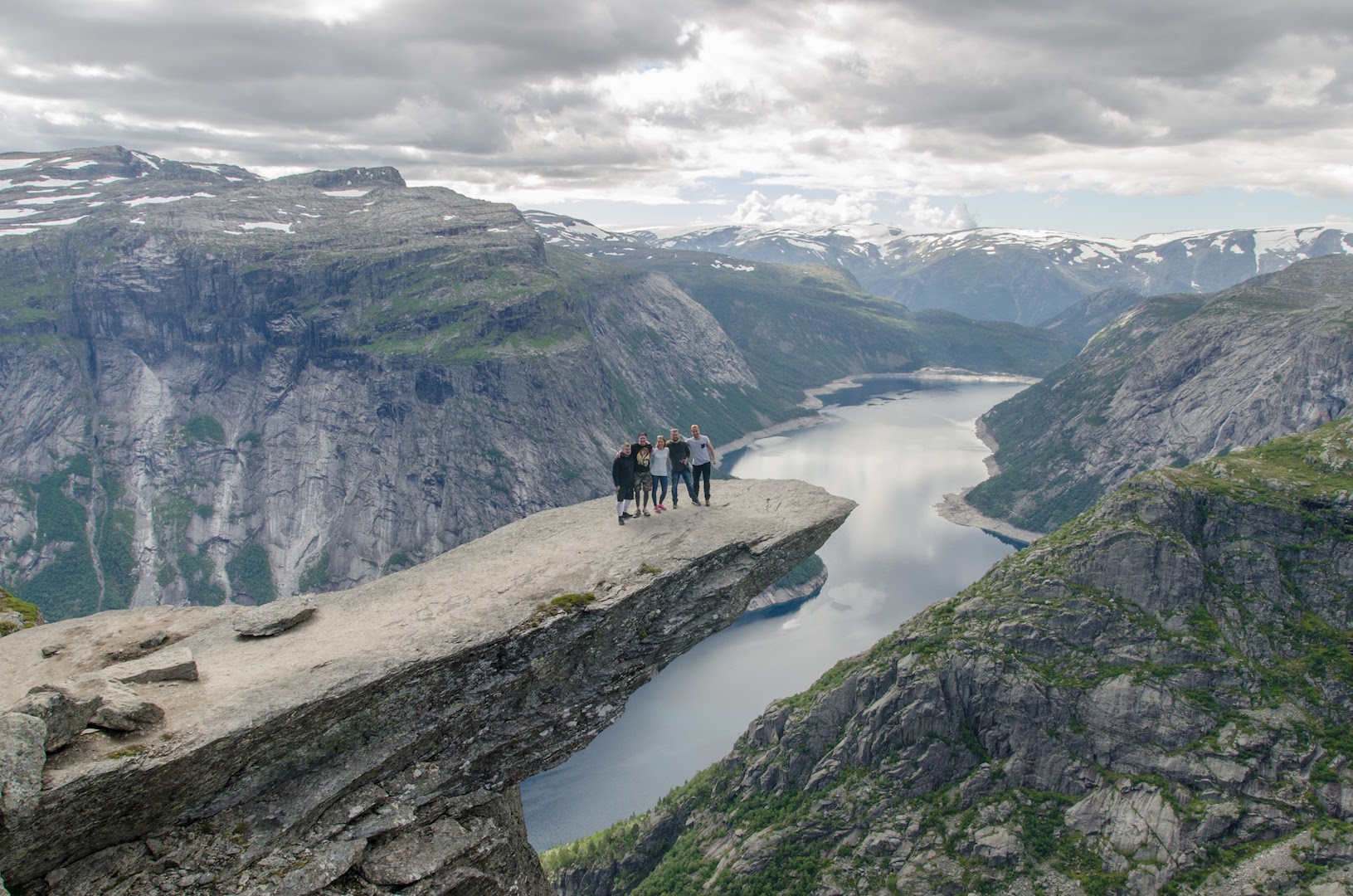 But it's not the end we need to go back to Odda and then return to Rosendal. And going down is not that easy as we expected.
When we reach the end of the route group was extremely tired but very happy. It was the main goal of our trip and we all made it! We deserve some rest so we call a taxi that brings us directly to the boat. Next morning we are not in the hurry and can sleep as much as we want. It's time to leave Rosendal and return to the base. But before that, we sail a little bit into the fjords.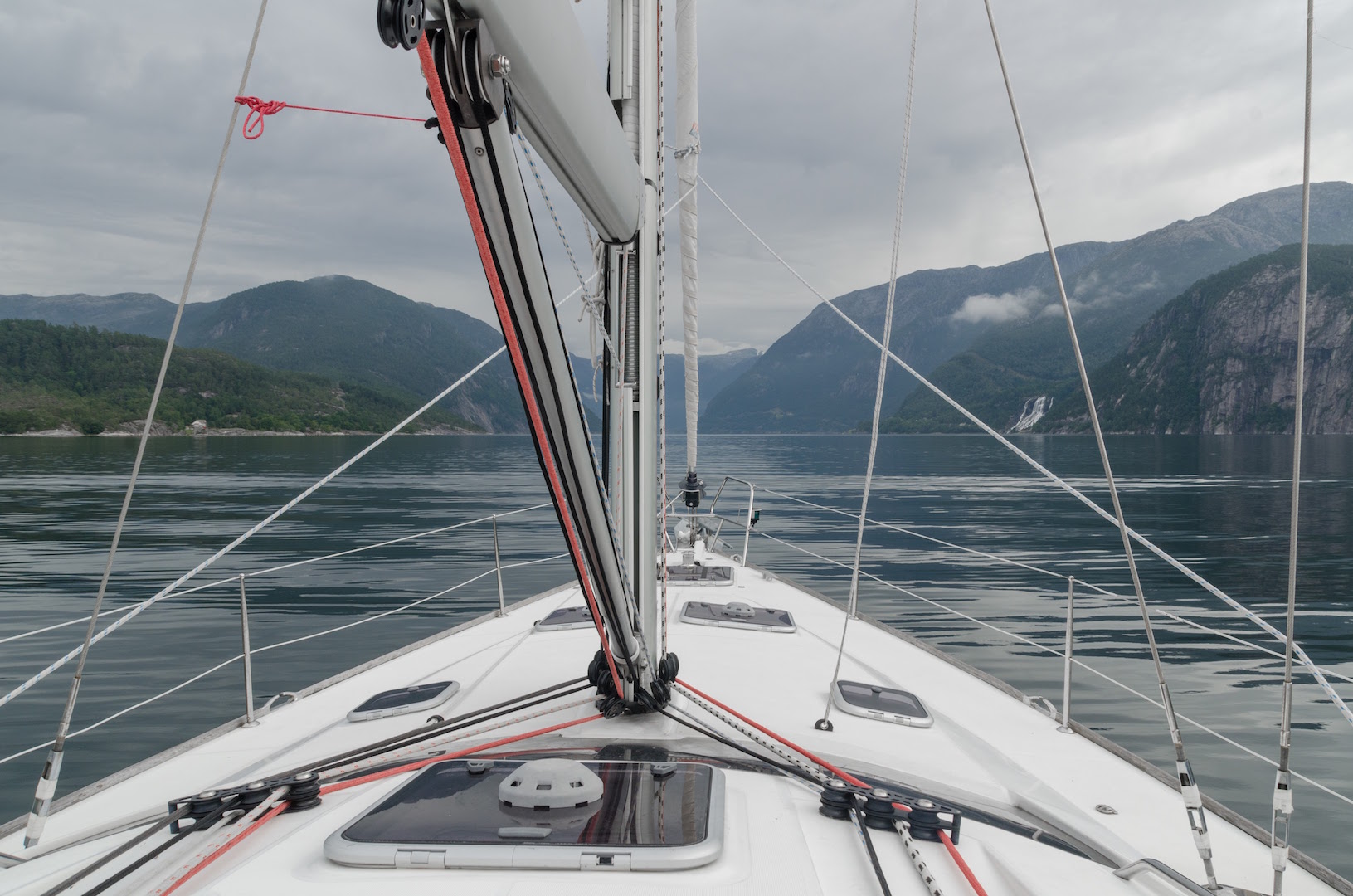 It's a last day of sailing and we set a course to the home base.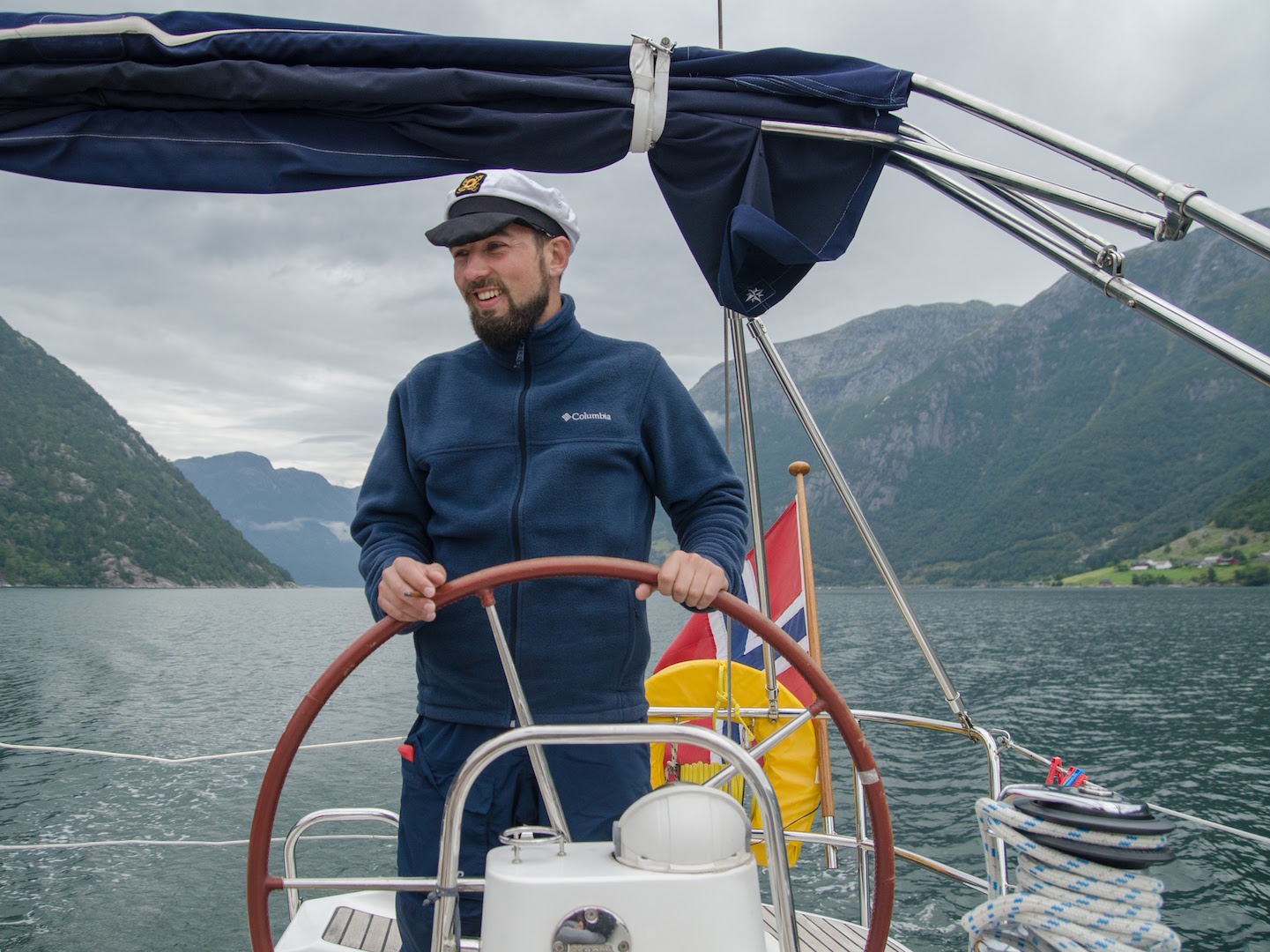 This was a great time in Norway and we are going to visit it again for sure. Next trip will be to the Lofoten Islands.